SCIENCE: Lecture examines asteroid impact on dinosaurs
From Staff Reports
Published Tuesday, March 29, 2022
Updated Monday, April 11, 2022, with photos from the event
Tomorrow's special lecture proposes a look at the asteroid that scientists say ended the last era of dinosaurs about 65 million years ago.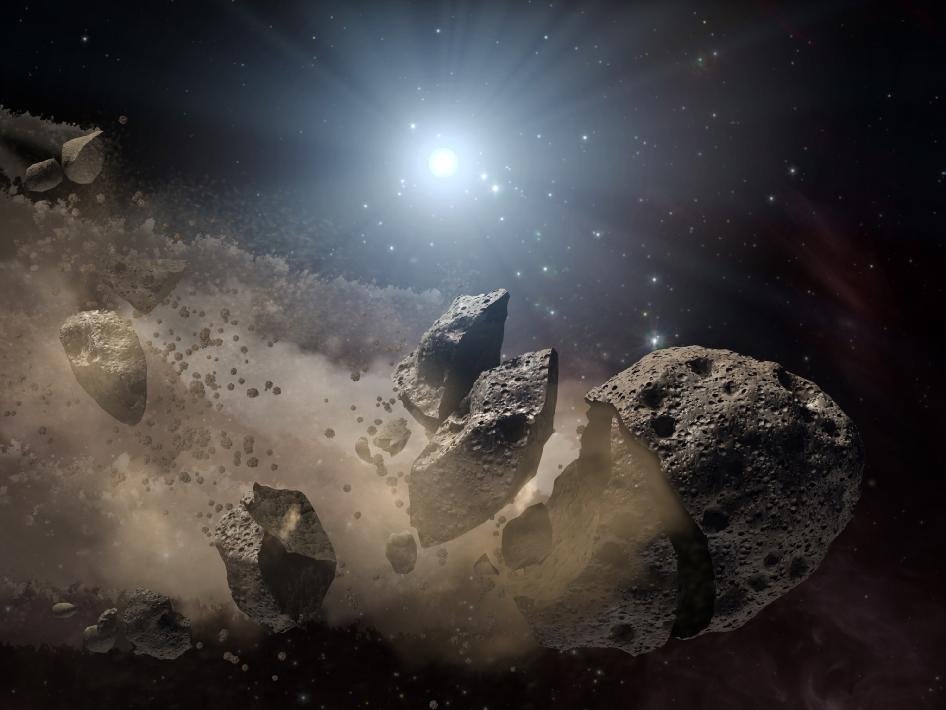 Scheduled for 7 p.m. tomorrow in the Texas A&M International University Center for the Fine and Performing Arts Recital Hall, Room 236, Professor Sean Gulick of the Jackson School of Geosciences, University of Texas-Austin looks at the Chichulub asteroid's impact on Earth history.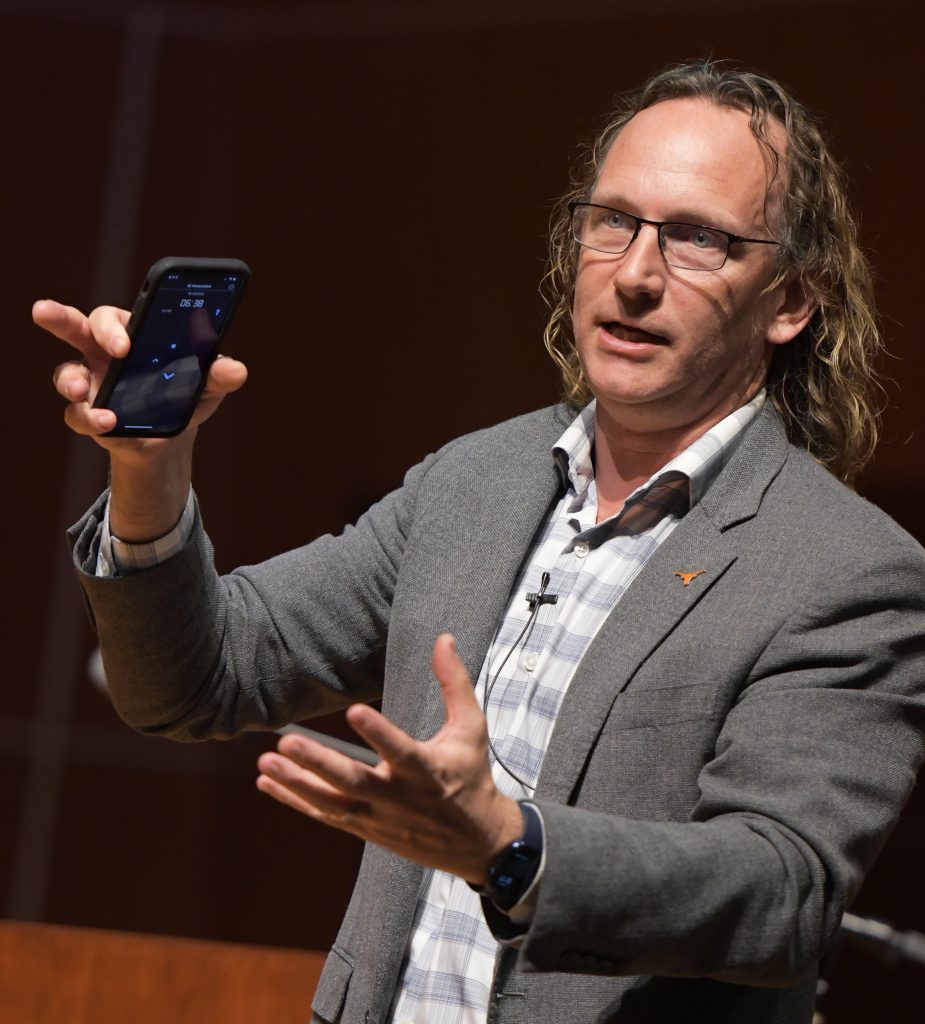 For decades, paleontologists and other scientists looked at the Yucatan Peninsula site in Mexico for several reasons. One such reason includes the iridium anomaly in this layer of the fossil record, or rock strata. Iridium, a rare metal, typically associated with extraterrestrial impact events by asteroids, shows up in an unusual abundance along the border of numerous mass extinction-level events on Earth–including along the Cretaceous and Paleogene boundary.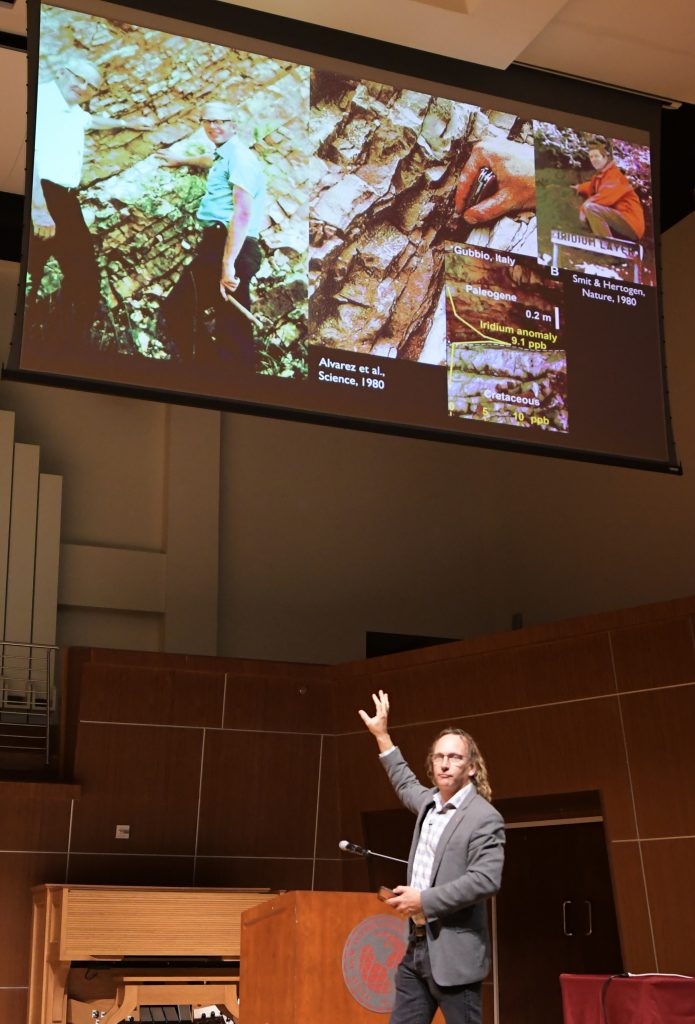 The lecture is free and open to the public, with support from Guillermo "Memo" Benavides and organized through the College of Arts and Sciences and its Lamar Bruni Vergara Planetarium.