NEWS: TAMIU crowns first all-female Royals
By David Gomez Jr.
Editor-in-Chief
Published Friday, March 25, 2022
The University selected its first all-female TAMIU Royals at the coronation following both Dustdevils home basketball games on Feb. 19.
"We both decided to run together," one half of Texas A&M International University's Royals, Derly Rojo, said in an email to The Bridge. "We wanted to be the first [all-female] Royals and represent our lovely university. It felt like it was meant to be because we both wanted to run and everything played out well."
The other half of the TAMIU Royals, Alejandra Terrazas, gave further info into how the ball started rolling.
"It was both of our ideas, but Derly wanted to do it before she graduated and I had wanted to do it later, but when I found out Derly wanted to do it, we both thought we should get together and seize the opportunity," Terrazas said in an email to The Bridge.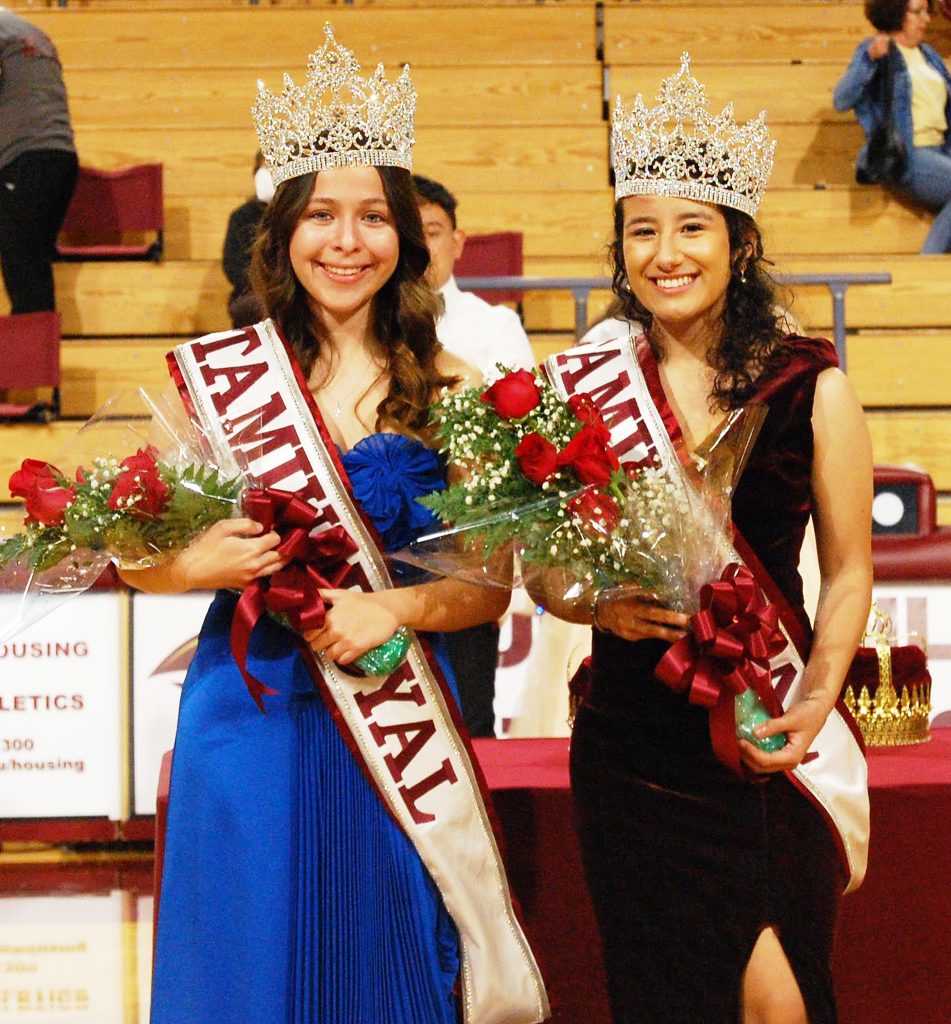 For those seeking to know more about the Royals, this student campaign claims to demonstrate academic excellence, commitment to service, leadership and pride for the University.
Formerly known as Mr. and Ms. TAMIU before 2021, past years' winners can be seen in front of the elevator on the first floor of the Student Center. Alumna and former Ms. TAMIU Barbara Escamilla went through coronation in 2013.
"It was a wonderful experience, and not only did I refine my public speaking skills, which I get to use now at work, but I made meaningful connections with amazing Dustdevils," Escamilla said. "In a nutshell, being Ms. TAMIU 2013 was about telling the stories of students and representing their journeys and efforts as best as I could."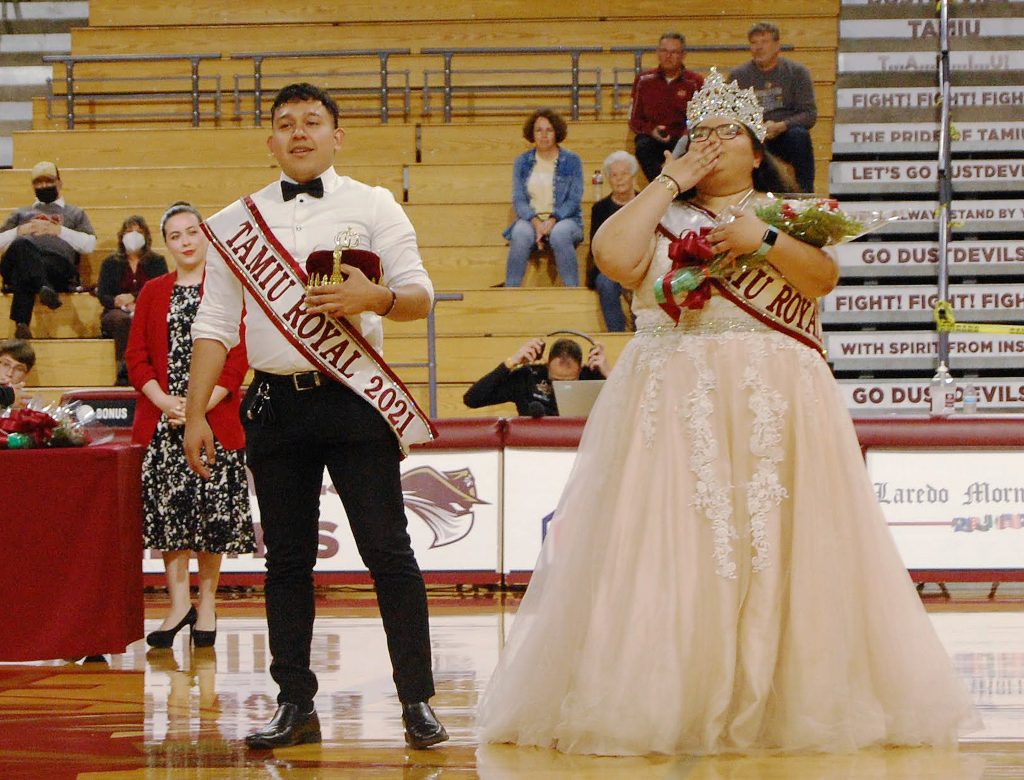 Escamilla painted a picture of how she got to wear the sash.
"When I shared with my pastor that I had decided to run, she shared with me the best strategy of all–Servanthood," Escamilla said. "So, I started serving my student body however I could."
She would start serving in whatever ways she could.
"From opening doors, helping people carry books, sitting down with people who were by themselves at tables, to volunteering and before I knew it, as I served those around me, I began to make new connections and friendships," Escamilla said. "By the time the actual running began, I knew so many more people that were excited to back me up and help [my] campaign."
The TAMIU Royals campaign runs every year and the Royals get to represent the University at diverse events and highlight the University's mission and vision.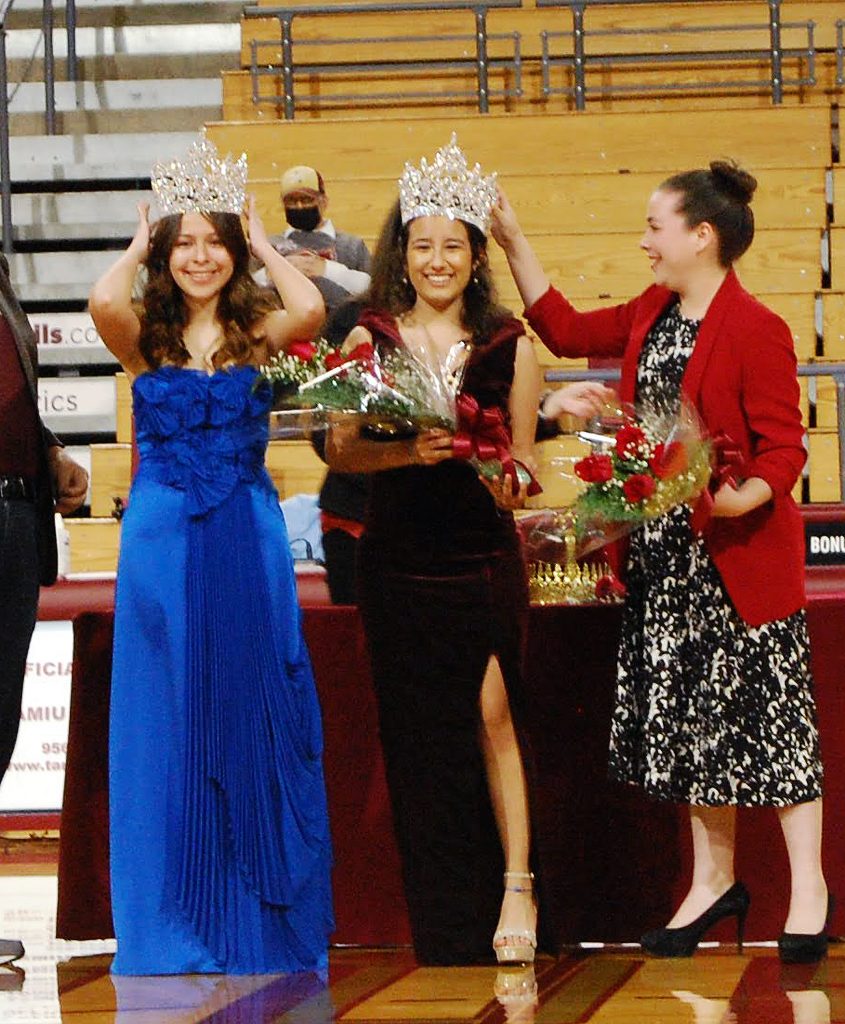 "So before being able to apply, there are some application requirements that all applicants must meet, such as a 2.5 GPA or higher, be in good standing with the University and, if selected, we must continue to be in good standing," Rojo wrote in an email to The Bridge.
They said they hope to live up to their motto: "We are a world of difference, but through the dark and the light, we are Dustdevils together."
Their motto shows their reasoning for becoming Royals serves as a reminder about their desire to make a difference through unity, with the help of campus resources and organizations.
"It felt like it was meant to be, because we both wanted to run and everything played out well," Rojo said in an email to The Bridge. "We wanted to step out of our comfort zone, be different and make [TAMIU] history."
Escamilla remembered the day of her crowning, as if it was yesterday.
"I was so excited, but most of all, so fulfilled by all the new friends I had made," Escamilla said. "About 30 minutes before the announcement, my gown tore. "I had to ask my mom to bring me a back up dress [and] well, the moment of truth came, and bam, my name was said. I was overjoyed. I love TAMIU. I couldn't wait to represent it."