POLITICS: Primary candidates vie for seats
By Juan Reyes
Bridge Staff Writing
Published Wednesday, March 23, 2022
Members of the campus community did not have far to go to vote in the primary election at Location 255, on campus.
Early voting ran from 8 a.m. to 7 p.m. on Feb. 22 and 23 with primary day on Tuesday, March 1. Texas A&M International University offered a voting location for Webb County District 3, Precinct 255, at the Western Hemisphere Trade Center.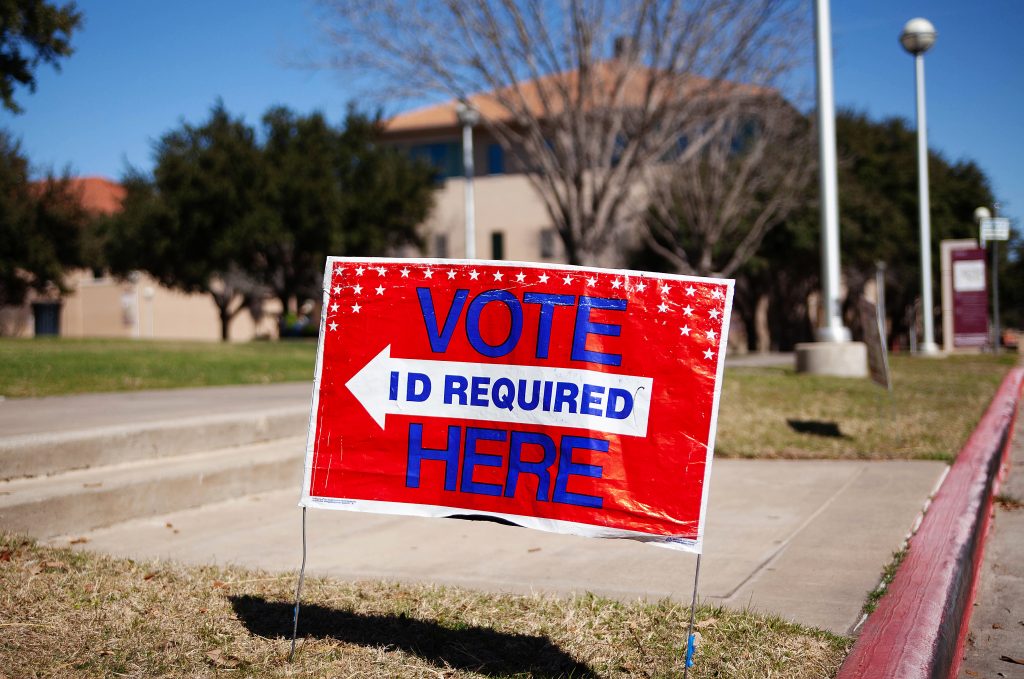 Some faculty, staff and students, like Associate Professor of history Deborah Blackwell, took advantage of the convenience for early voting at TAMIU.
"I always make it a point to vote early on campus because it is so convenient," Blackwell said. "And I urge all my students to do so as well–especially if they care about what their government is up to."
Blackwell said they used new voting machines for this year's primary. Even though she never used a machine like that before to vote, she still did not struggle to use it when casting her ballot.
The voting station served voters on the right side of the Western Hemisphere near the entrance facing Dr. Billy F. Cowart Hall with two voting machines. When showing up to vote, registered voters provided their ID to the poll workers and requested either a Democratic Party or Republican Party voting sheet to cast a ballot.
Students, faculty and staff periodically walked in to vote throughout the time period on campus for early voting.
On primary day, the number of people showing up to vote was significantly lower than previous years. An information sheet displayed on the window across the voting booth displayed how many voters showed up to vote. The information was split between Democratic Party and Republican Party voters, further broken down to different time periods throughout the day. By 2:30 p.m. on primary day, a total of 64 people showed up to vote at TAMIU.
The following totals reflect Precinct 255 alone:
Precinct 255's total ballots cast: 391, including early and primary day voting. This total splits into 323 for Democratic Party ballots and 68 for Republican Party ballots.
Gov. Greg Abbot received 49 votes in Precinct 255 on the Republican Party ballots. Seven other nominees shared the remaining 19 votes.
Democratic Party opposition for governor was led by Beto O'Rourke with 239 votes. The nearest competitor was Joy Diaz with 22 votes.
In the federal race for representative, Congressman Henry Cuellar, District 28, received 196 votes. His nearest competitor in the Democratic Party was Jessica Cisneros with 117. These two faced off again in a runoff on May 24. Results were not available for the run-off at press time.
On the Republican Party ballot, there was a 15-vote tie between Ed Cabrera and Sandra Whitton for the District 28 position in Congress.
On the lieutenant governor Republican Party ballot, Dan Patrick led with 41 votes. Carla Brailey led the Democratic Party ballot with 95 votes.