TAMIU remembers first president
By Gabrielle Prather
Assistant Editor
Published on Feb. 13, 2022
With the passing of former University President Billy F. Cowart, the institution's first president, a saddened community reflects on his contributions.
Cowart passed away on Dec. 25, 2021, at the age of 89. Cowart, who guided the University's early development, passed due to illness and remained living with his family in his final days.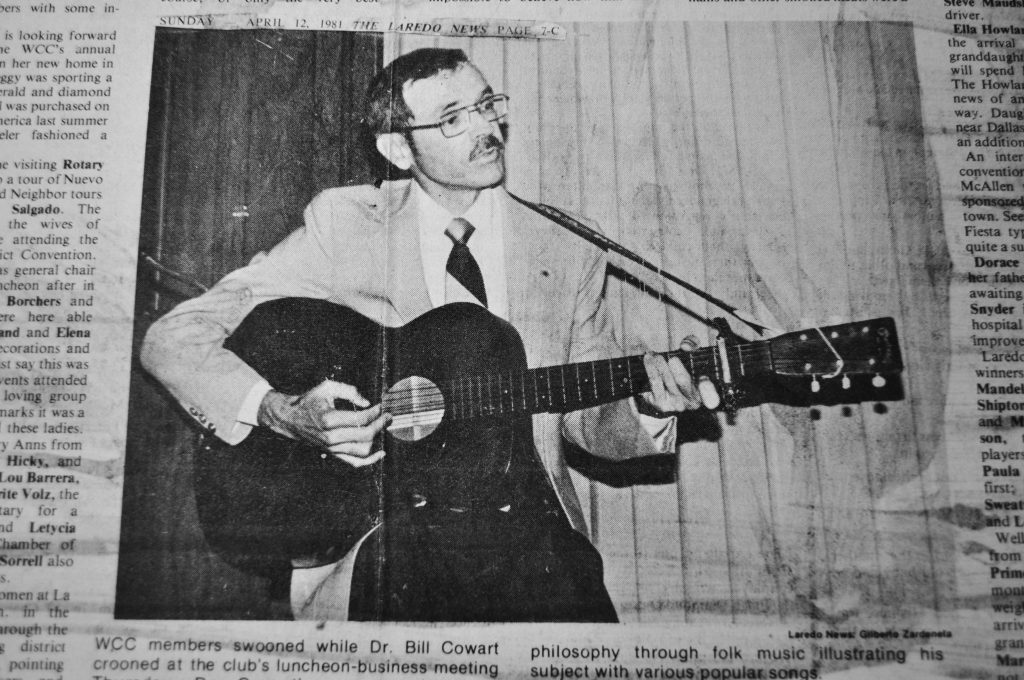 Current TAMIU President Pablo Arenaz expressed the influence Cowart made across the Texas A&M International University.
"We will be forever indebted to his leadership and vision that helped create the remarkable campus reality we see today," Arenaz said in a press release.
Cowart previously went to San Benito High School and received an undergraduate degree in agriculture at what was then Texas A&I University at Kingsville.
His career in education began at Kingsville as well, when he became an assistant professor. Cowart arrived in Laredo in 1969 with the vision of recruiting students and assembling a strong foundation for a future university. What we now know as Texas A&M International University began as a branch of Texas A&I University at Kingsville. The original Laredo university was called Texas A&I University at Laredo.
During Cowart's tenure, the University increased student enrollment from less than 500 students in 1971 to more than 800 students in 1975. The University was the first to have a bilingual education program in the U.S. in 1971. The growth helped establish the Laredo location and further expanded its horizon for upcoming students. In 1977, under Cowart's leadership, the University became Laredo State University.
"Our own name and identity," Cowart said historically in reference to what the University should become per his vision.
With a roster of 1,897 for the 1980 graduating class, students could receive both bachelor's and master's degrees. Cowart received the LMT's Man of the Year for building and creating concepts that could help education in bilingualism and the international trade programs. Cowart remained in his position for 15 years before departing to take a position as Provost of Western Oregon State College in 1984.
Following his departure, TAIU-Laredo joined the Texas A&M University System in 1989 and would officially become TAMIU in 1993. Cowart later retired in 1995 after serving as Western Oregon State's interim president for a year. Due to his impact, TAMIU announced the Dr. Billy F. Cowart Hall on campus in his honor in 2002.
Cowart found a passion for music and played the guitar and sang. He was married to Janet for 65 years before her passing; they had four children. Cowart received his master's and doctorate at the University of Texas.
Regents Professor Jerry Thompson created an online history of the first 20 years, calling them the "Cowart Years" and expressed how Cowart made such an impact on the institution.
TAMIU Vice President of Institutional Advancement Rosanne Palacios, never knew Cowart directly but did interact with him some.
"When I introduced myself, I asked him if he might be interested in signing some of the letters we mailed to alumni from the early days," Palacios said. "He was enthusiastic in his affirmative response and said he would always be happy to help in any way he could."