TAMIU College of Nursing recognized as 'best bang for your buck'
By Nabeel Javed
Bridge contributing writer
Published Monday, Oct. 11, 2021
One factor TAMIU frequently gets recognized for relates to its affordable cost. The College of Nursing, in particular, received recognition as "the best bang for your buck" after a No. 10 ranking on the list of most affordable Texas nursing schools.
Texas A&M International University administrators and faculty said this accomplishment should attract more students and upcoming college freshmen to pursue a degree in nursing.
"When you really look at this achievement, it's great for the college as a whole because it's gonna be a favorite among the people looking to go into nursing school," Clinical Assistant Professor Raul Cortes said.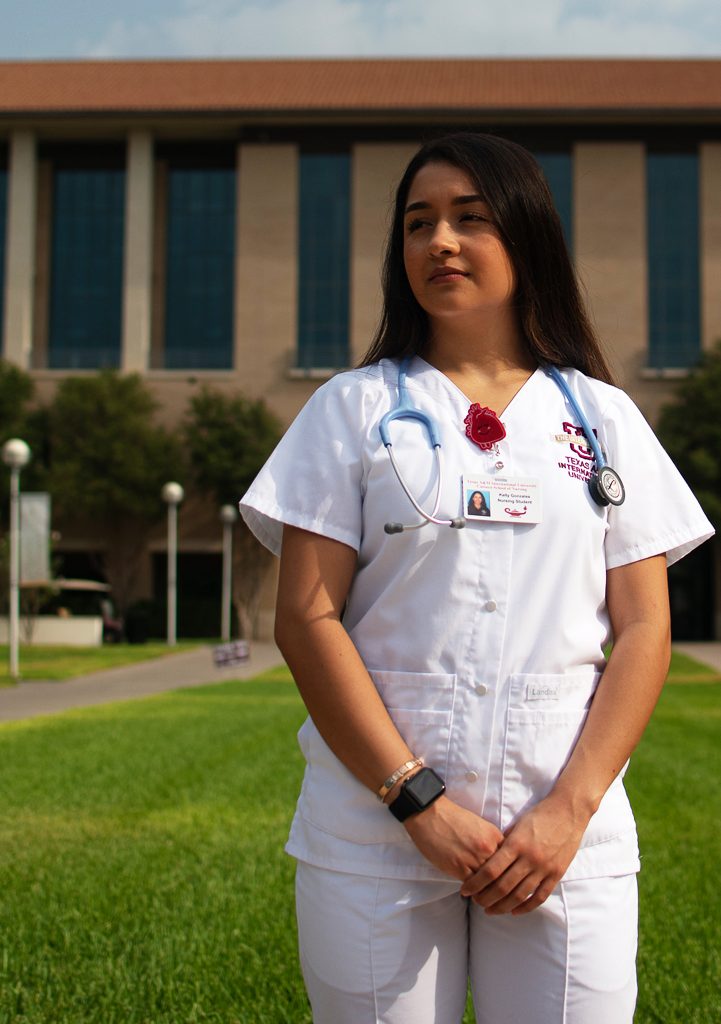 This not only increases the likelihood of potential students choosing TAMIU first for nursing school, but also to choose nursing as a major.
TAMIU College of Nursing Dean Marivic Torregosa praised this accomplishment, claiming it as the push nursing needed. She said it results from a highly respectable field and the commitment to excellence of the professors.
This College of Nursing acknowledgment shows the University as an excellent investment where the benefits outweigh the price paid.
"Personally for me, I was always interested in being a nursing student," sophomore Arturo Silva said. "But even if I wasn't, I would have to give credit to the nursing school. I don't think you pay enough for the opportunities that arise after finishing nursing school."
Cortes says it also means something for other departments in TAMIU and the University itself.
"I think in the near future, TAMIU could be known primarily for its nursing school and that's just because of the immense effort it has put in recently, and rightfully so," Cortes said.