El Grito celebration embraces Mexican culture
By Gabrielle Prather
Assistant Editor
Published Monday, Oct. 11, 2021
One of the bigger annual Fall semester campus events focuses on Mexican Independence Day. Unlike last year, this year's Sept. 16 fiesta—frequently called El Grito—returned to in-person status.
El Grito participants celebrate Mexican history and Hispanic Heritage Month in the U.S.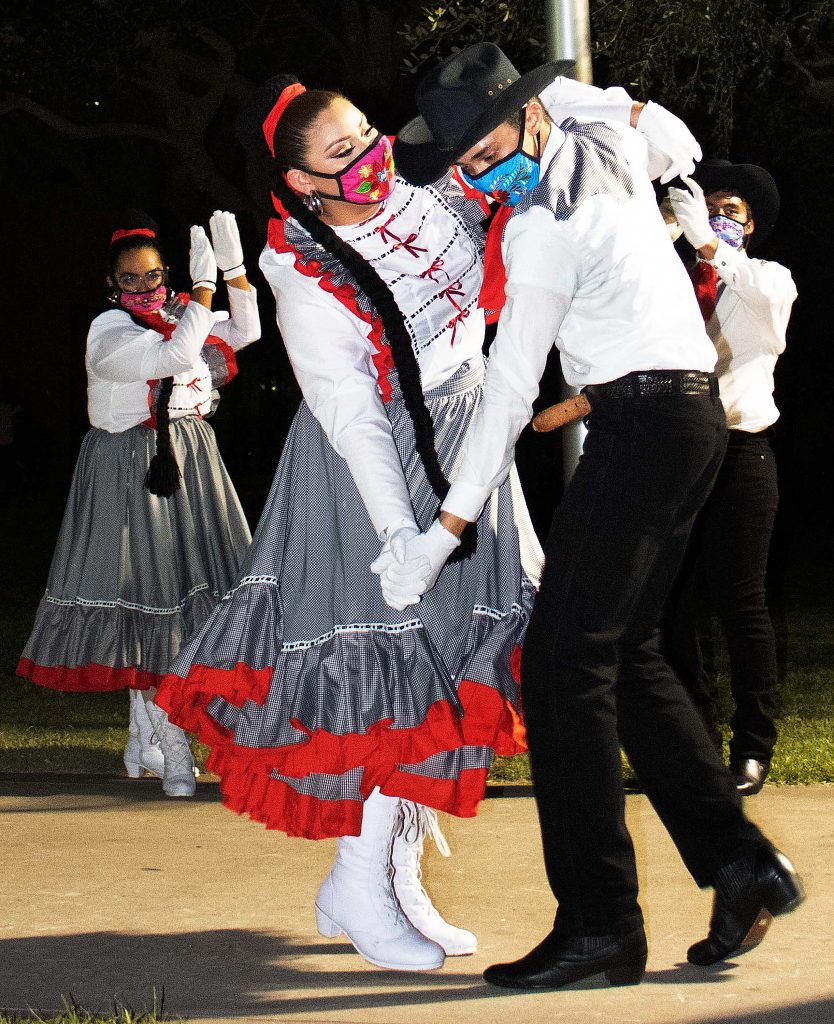 These types of events are created to bring cultural awareness so new participants can understand the culture and history of Mexican independence from Spain.
The general public of Laredo and TAMIU students attended the widely popular campus event, which took place outdoors, around the Sen. Judith Zafarini Student Success Center. Live music, a wide range of traditional Mexican food, traditional folklorico dancers and TAMIU's own Mariachi Internacional band entertained at the fiesta.
Junior biology major Melody Nuñoz said she appreciates this event and that, during the pandemic, it is great for people to come together to celebrate.
"I think what I take away from this event is that it is cultural appreciation more so than anything else and I'm proud to be an Hispanic woman," Muñoz said.
This was her first time celebrating El Grito. Muñoz said she supports the cause of what this event means for her and other Hispanics.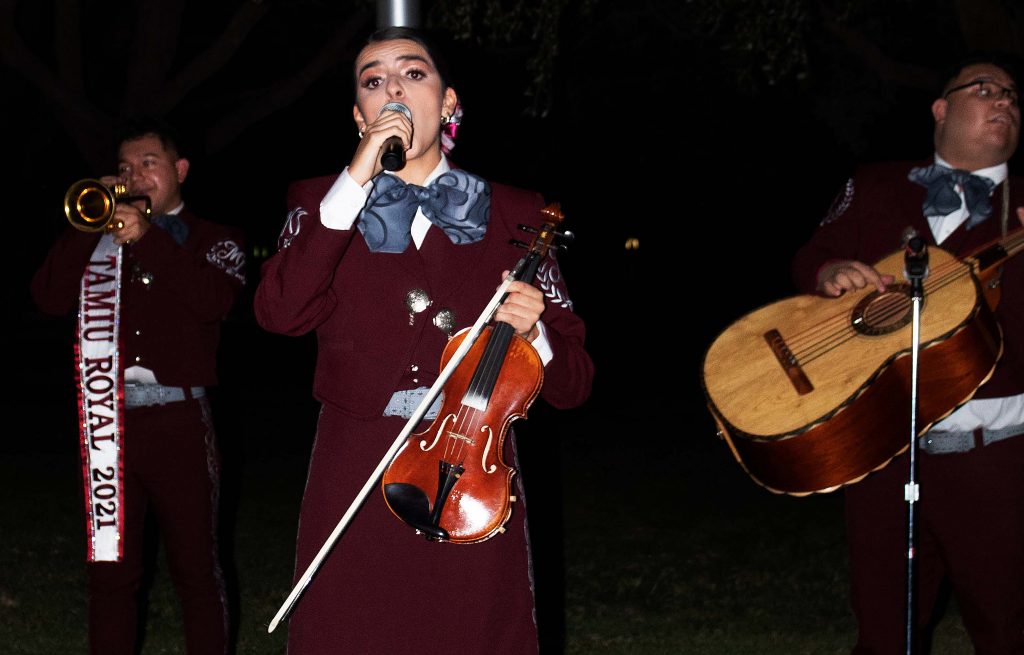 Senior communication major Edith Garza likes seeing TAMIU adhere to its international identity; as a Mexican woman, it makes her feel happy that events like this bring a sense of home. Garza also emphasized it is important that international students are not only getting the American experience but also the Mexican experience for multicultural awareness.
Garza believes students look forward to these events and learn something that comes out to learning a new culture.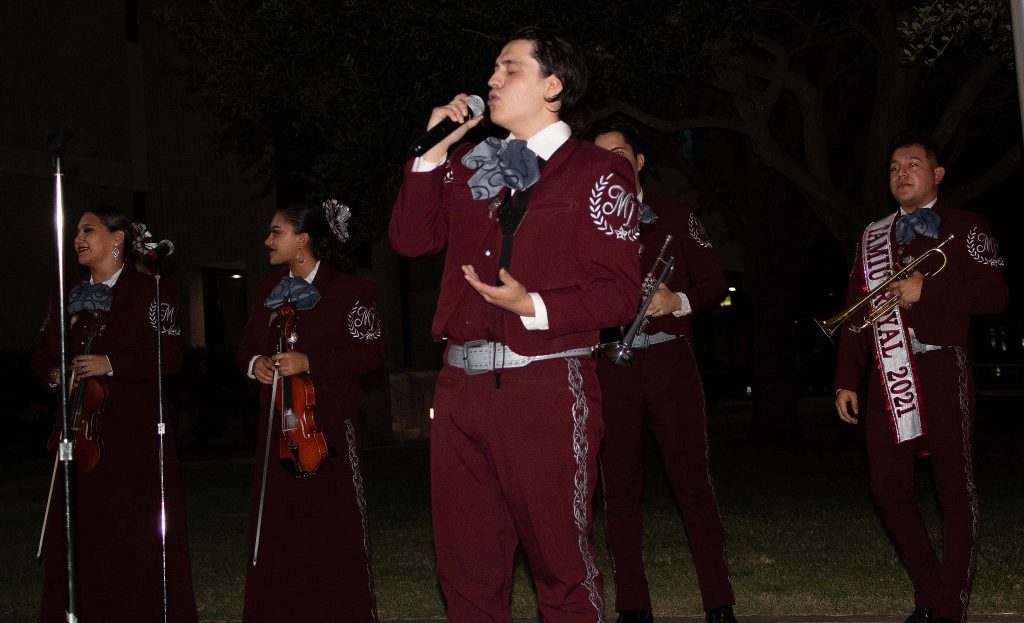 "I have learned that it has gone beyond the barriers of Mexico and at the border, which is greatly appreciated, I have also learned that there are students who are interested in learning about Mexican culture which I really appreciate," Garza said.
She finds pride in seeing her culture presented to the public and celebrating its journey.