TAMIU announces second doctoral program
By Gabriel Arredondo
Bridge Staff Intern
Published Wednesday, May 5, 2021
There is a new doctorate in the house at TAMIU. Last week, the Texas Higher Education Coordinating Board approved Texas A&M International University's new doctoral program in criminal justice.
The program begins this fall for the University's second doctor's degree in its 50-year history. TAMIU President Pablo Arenaz said the degree's addition moves the University closer to a whole new classification.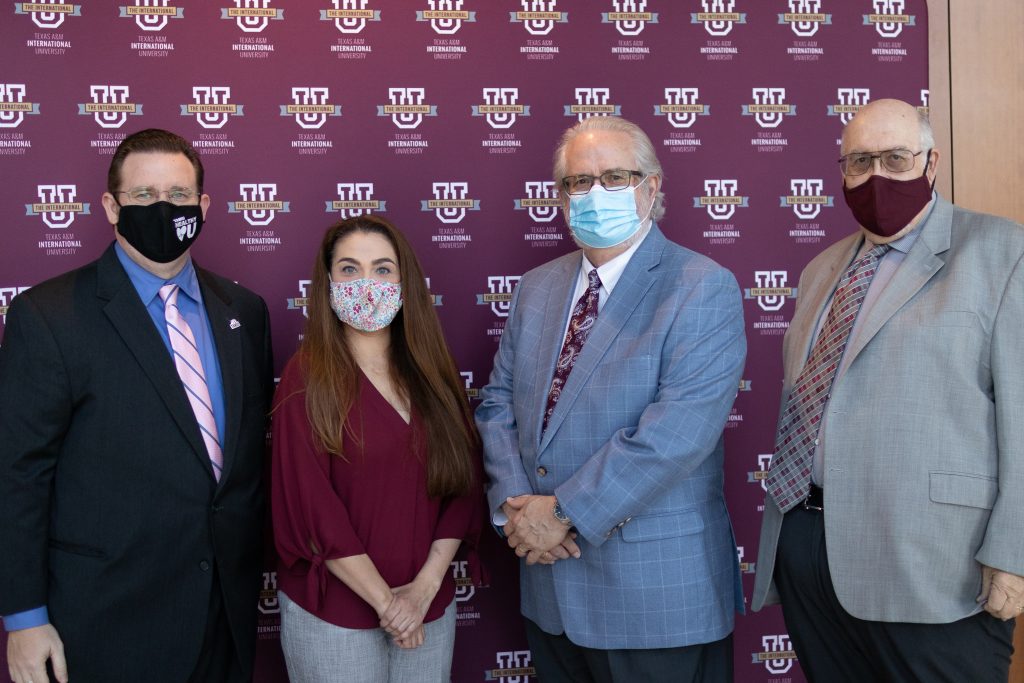 "TAMIU continues its ascendancy by creating richly relevant degree programs that address critical local, regional, national and international needs," Arenaz said. "The addition of this doctoral degree also elevates the University's academic status, accelerating our classification as a doctoral-granting institution."
TAMIU Provost and Vice President for Academic Affairs Tom Mitchell noted the program's expedited development in a relatively short 10 years, is impressive.
"Doctoral programs are the most difficult of degree programs to create and approve and can take decades to get off the ground," Mitchell said. "The program must be distinguished by its focus and cannot be duplicative of other doctoral programs. We've managed to do so in an impressive 10 years through absolute faculty commitment and determination to bring our University a doctoral degree that will produce exemplary scholars with global employment opportunities."
The Doctorate of Philosophy in criminal justice will find its home in TAMIU's College of Arts and Sciences and its Department of Social Sciences.
"We've got the time as roughly four years, most likely, [for a student to earn the degree,]" Associate Professor and Department of Social Sciences Chair Sean Maddan said. "Depending on research, that can extend a little longer. That's not just here; it can also apply for other universities. At the end of the day, education is all about students."
College of Arts and Sciences Dean Claudia San Miguel said the program's development grew from a necessity to address critical needs. San Miguel noted TAMIU now joins a limited group of four universities in Texas offering such a program. She maintains TAMIU's program includes a unique research location and cost-effective delivery.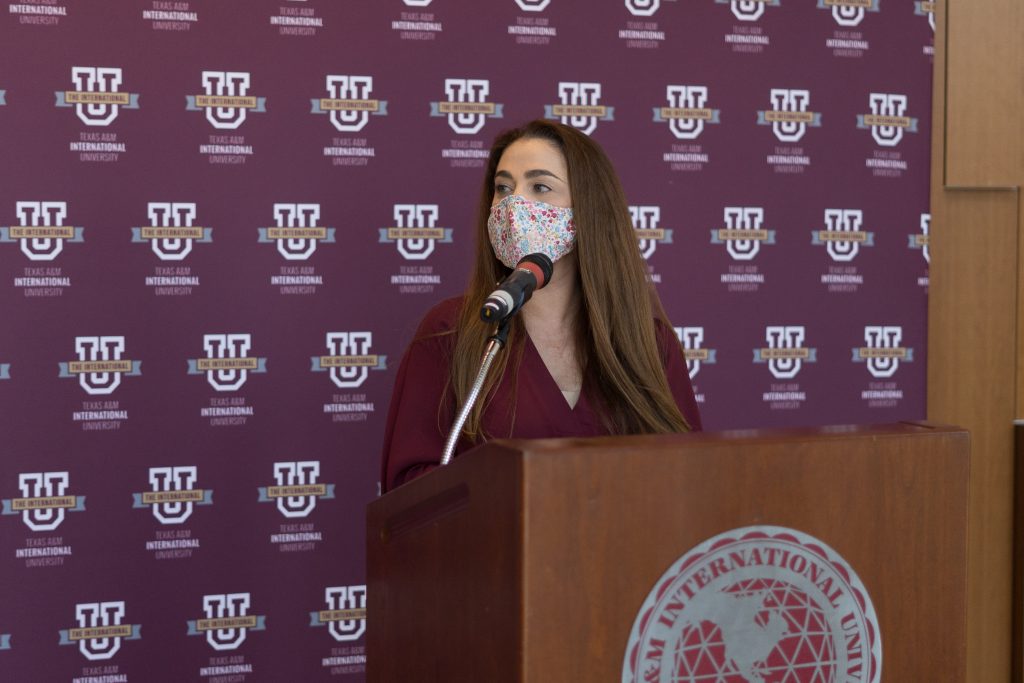 "There are three universities in Texas offering a doctoral degree in Criminal Justice: Sam Houston State University, the oldest and most prominent institution granting a Ph.D. in Criminal Justice; Texas State University, whose program began earlier in the decade; and Tarleton State University, launched in Fall 2019," San Miguel said. "We wanted to be innovative in establishing our own identity as a Hispanic-serving institution along the U.S.-Mexico border."
In closing, she noted the program's successful creation and fall offering resulted from a remarkable and sustained team effort.
"We are indebted to our Ph.D. Criminal Justice Work Group including Dr. Marcus Ynalvez, Dr. Sean Maddan, Dr. Fei Luo, Dr. Jennifer Coronado, Dr. Marcus Carey, Dr. Heather Alaniz, Dr. Jack Byham, Dr. Ariadne Gonzalez, Julian Peña, Youssef Elmasry and Miguel Rangel. Additional support came from Dr. Frances Bernat, Dr. Kate Houston, Dr. Jared Dmello, Dr. Brittany Hood and Dr. Jascha Wagner. They truly carried out this vision to delivery," she concluded.