Sen. Sanders stops in San Antonio
By Alejandro Hernandez
Special to The Bridge
Published March 30, 2020
Riding the momentum of two primary victories, presidential candidate Bernie Sanders, D-Vt., made it imperative to rally in Texas. Sanders focused several stops throughout this significant super Tuesday state—including San Antonio.
Held on Feb. 22 at the Cowboys Dancehall during the Nevada primary caucus, supporters and media in attendance viewed the results live, leading to loud celebratory reactions for Sanders' strong lead.
Sanders walked on stage and led the rally after being declared the Nevada caucus winner. First, he introduced his wife, Jane Sanders, as "the next first lady," spurring "Jane" chants from the crowd of more than 5,700. His major talking points focused on healthcare, education, raising the minimum wage, combating climate change and many other campaign points for the working class people.
"We are going to win here in Texas," Sanders told the crowd. "We are going to win across the country because the American people are sick and tired of a president who lies all of the time."
During the March 3 primary, Sanders received 102 delegates from 30 percent in Texas with 622,360 votes. He lost to Joe Biden, who received 111 delegates from 34.5 percent in Texas with 716,030 votes.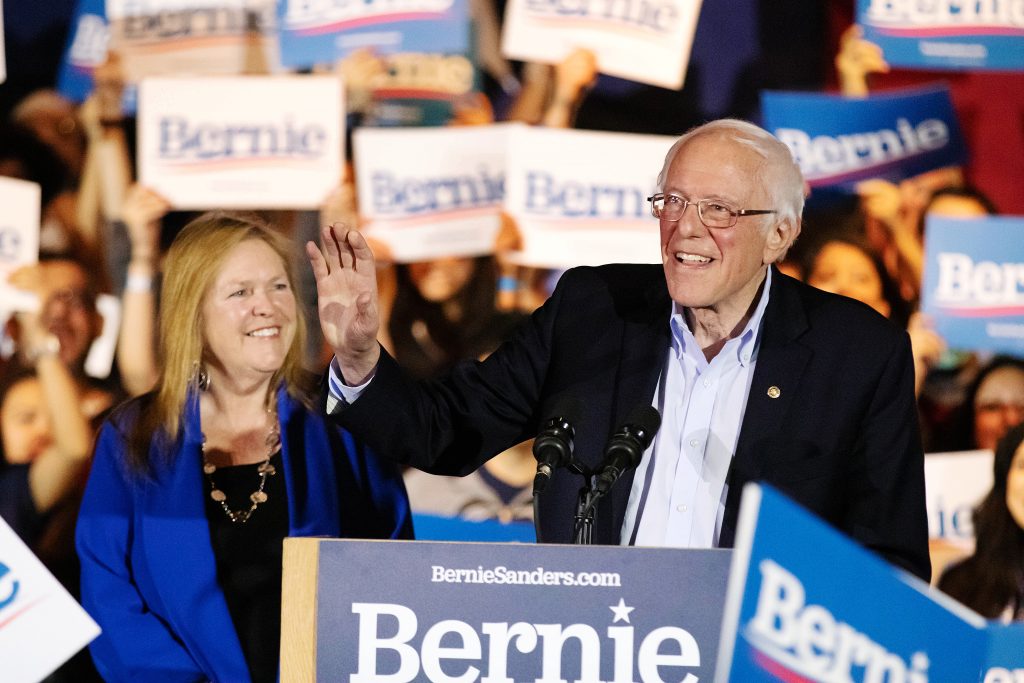 "Bernie! Bernie! Bernie!" an estimated 5,700 people cheered wildly in the San Antonio Cowboys Dancehall auditorium as anticipation grew for the senator to walk out on stage.
Held on Feb. 22, during the Nevada primary caucus, supporters and media in attendance viewed the results of the caucus live while waiting, leading to loud celebratory reactions for Sanders' strong lead at that time.
Before taking the stage, local activists and political leaders spoke on several key issues that the Sanders campaign is running on. Maria Victoria de la Cruz, a mother, and political organizer moved the crowd with her personal accounts of how the current presidency affected her loved ones.
"Tengo una hija que es recipiente de DACA. Es una maestra fregona, chingona. Si este señor Donald Trump le corta sus sueños, que va a pasar con todos esos jóvenes soñadores. No es Justo Señor Bernie." A message that reverberates with the large Latino community in south Texas.
Finally, John Lennon's song "Power to the People" played over the loud speakers and Sanders walked in. He thanked San Antonio and led the rally by declaring his official victory of the Nevada caucus.
"In Nevada, we have just put together a multi-generational, multiracial coalition which is gonna not only win in Nevada, it's gonna sweep this country."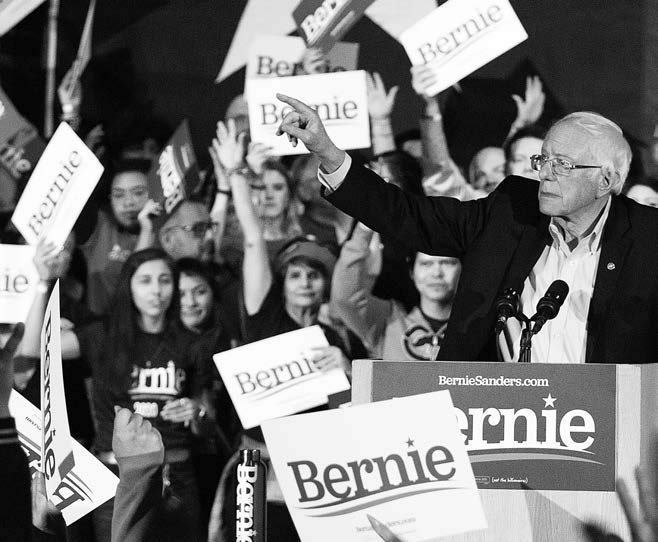 Sanders' speech heavily advocated for raising the minimum wage, achieving equal pay for women, making it easier for people to join unions, helping rebuild infrastructure and building low income and affordable housing for people. One of his main talking points was about the importance of quality education and the need for better universal child care.
"We need more Latino teachers, we need more African-American teachers … We are gonna fight to make sure that no teacher in America earns less than $60,000 a year," he urged.
He concluded, saying he will fight for the people by eliminating student debt, the greed of the pharmaceutical industry, the criminalization of drugs and marijuana, the increasing number of jail incarcerations, the demonization of undocumented immigrants and many other propositions.
"Brothers and sisters, if we stand together we will not only defeat Trump, we will trans-form this country and create a government and an economy that works for all of us," he finalized.