This past July, forty-seven students from Texas A&M International University and other colleges and universities from South Texas had the opportunity to travel to Baku, Azerbaijan to attend the Baku Summer Energy School from July 10th to July 22nd.

The trip was made possible by an agreement between the TAMIU Department of Engineering, the office of Congressman Henry Cuellar (D-TX), and the State Oil Company of the Republic of Azerbaijan (SOCAR).  Students had the opportunity to meet with important figures from the oil and industry in Azerbaijan, as well as expand their knowledge of the industry as a whole, particularly within the Caspian Sea region.  At the end of the program, students were eligible to receive academic credit after attending lectures by industry professionals.

Osiris Escamilla, a senior systems engineering major, was one of ten TAMIU students to participate in the program.  The students were accompanied by their department chair, Dr. Guillermo C. Domínguez and Dr. Mahmoud Khasawneh, assistant professor of engineering.
For Escamilla, the trip was a crash course in all things involving the oil and gas industry.  Prior to participating in the summer school, she had only taken two courses in relating to the subjects at hand.  However, she noticed that she was surrounded by students from different areas of study, such as political science and international relations.

Upon arriving to the country, Escamilla was overwhelmed by the amount of knowledge that both locals and foreigners had of current events in the United States.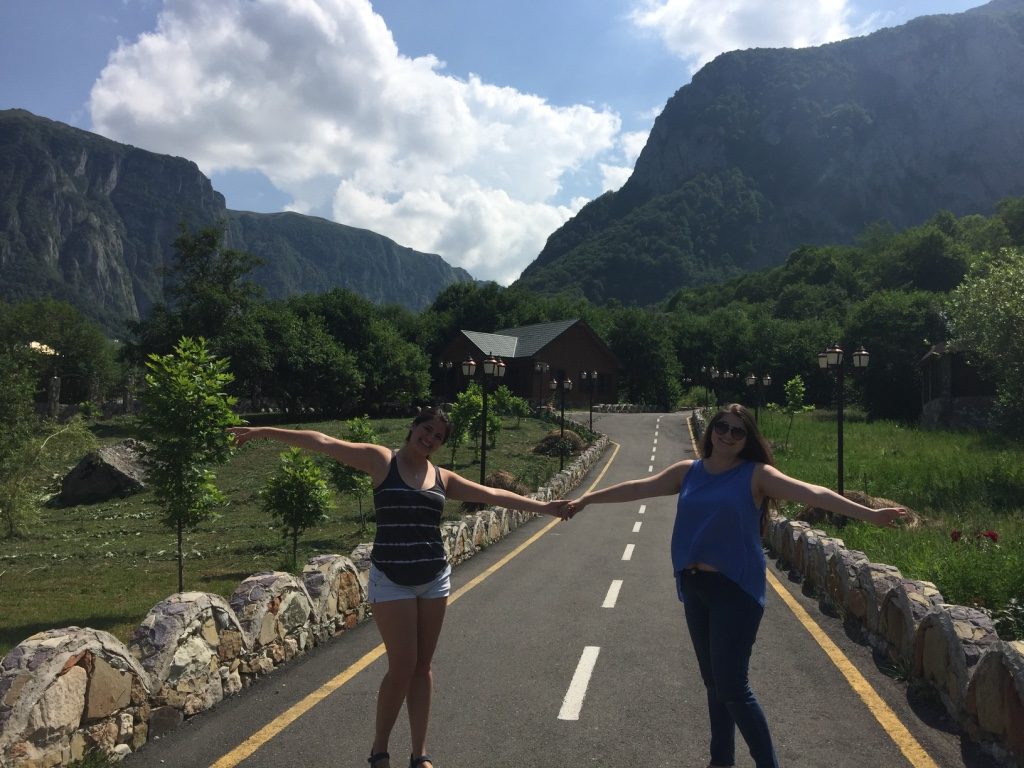 "Everybody knows about all the other countries that surround them, and the politics of that area…I don't even follow Mexican or U.S. politics," said Escamilla, who is from Nuevo Laredo, Tamaulipas, Mexico.  "It's bad, I know!" she added with a laugh.

Though much of her time was spent attending lectures and presentations, she still made it a point to learn about Azerbaijani (also called "Azeri") culture.  She admitted to initially thinking the Eurasian country was part of the Middle East, but was quickly corrected by locals shortly after arriving. To her, the architecture was reminiscent of that found in parts of Europe.  She described the food as a mixture of Russian, Turkish, and various European cuisines.
When they weren't in class, the group visited Baku landmarks such as the Flame Towers, the Old City, the Carpet Museum, and the Temple of Fire.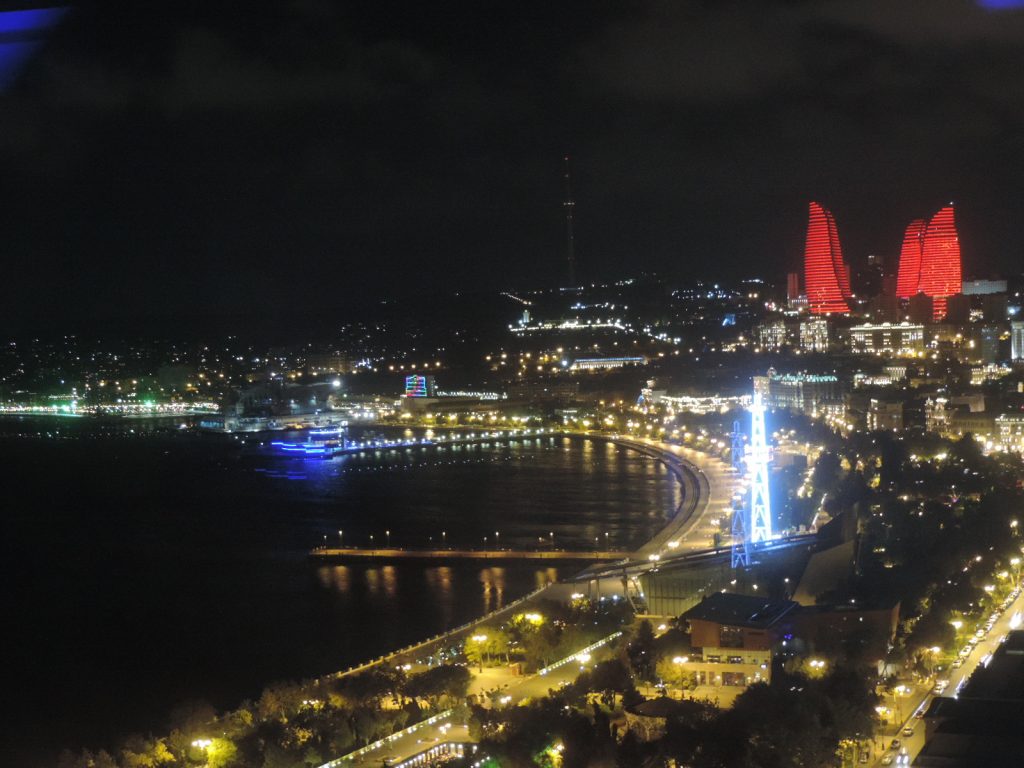 Escamilla also made sure to educate herself on political matters, such as the ongoing conflict between Azerbaijan and its neighboring country of Armenia.  During a visit to the Guba Genocide Memorial Complex, she learned of the March Days, an inter-ethnic strife between the two countries that took place in 1918.  A mass grave containing several victims' bodies was unearthed in 2007; the memorial is dedicated to these victims.  Learning about such events helped her understand the pride of Azerbaijani people.
In return, the students from Laredo were able to share their culture with those they met during the program.  Similarities between Mexican and Azerbaijani food were frequently noted by both parties, and their foreign counterparts were keen to learn about life on U.S.-Mexico border.

"People asked where we were from and we said 'Texas' but also explained how we're all Mexican," said Escamilla.  "We shared how we're in between these two worlds, but we were a little more eager to learn about them, obviously," she concluded.