Though the spring semester has come and gone, study abroad programs are still in full swing this summer. Students have continued to travel across the globe while earning academic credit. One of these students is Cristina Maldonado, a senior majoring in English, who recently returned from studying in Malaga, Spain.

Maldonado was enrolled in two courses taught by Dr. Manuel Broncano, Spain in the Anglo-American Literary Imagination and Major Authors: Ernest Hemingway. The region of Andalusia is significant in many of Hemingway's works, as it influenced some of his most iconic works. Along with the subject at hand, Maldonado was also interested in Spanish culture as a whole.

"I've always been intrigued with Spain as a country and wondered what influences it had with Mexico, if any," said Maldonado. "My curiosity about the history and culture of Spain won me over, and pushed me to sign up for the program."

With that in mind, she chose to go the full-immersion route and rid herself of any expectations prior to arriving in Spain.
"My lack of knowledge of the country was plenty, so I decided to just go and be surprised as I learned. I like not having expectations so I won't be disappointed, and well in Spain, I was mind blown. I'm actually very glad I knew nothing, so I could learn it there in person; it means that much more now."

Outside of the classroom, Maldonado had her fair share of adventures. The class visited several landmarks, such as the Royal Palace in Madrid and the Alhambra Palace in Granada. However, there was one experience that stood out to Maldonado. While in Granada, the students made the grueling hike to catch a view of the city from a popular lookout known as El Mirador de San Nicolas. Maldonado admitted that she did not enjoy the hike, and was just about to write it off as her least favorite experience, until they reached the top. She was taken aback and extremely moved by the view.

"Honestly, I shed a couple of tears, thinking I almost passed up that opportunity," she said, and added, "I was all mixed with emotions as I was exhausted but excited and extremely happy I had actually made it."

Another highlight of Maldonado's trip was the opportunity to observe the unique link between the Mexican and Spanish cultures. This became apparent when she attended a flamenco show.

"Each woman took a turn to perform, and they were all different,  but with the same passion. One of the women sang, and that's when I couldn't handle it all. It was all so beautiful and so much to take in. Her voice was loud and raspy as she yelled her feelings through the song. That is when it became clear to me that this is Spain, this their culture," Maldonado explained.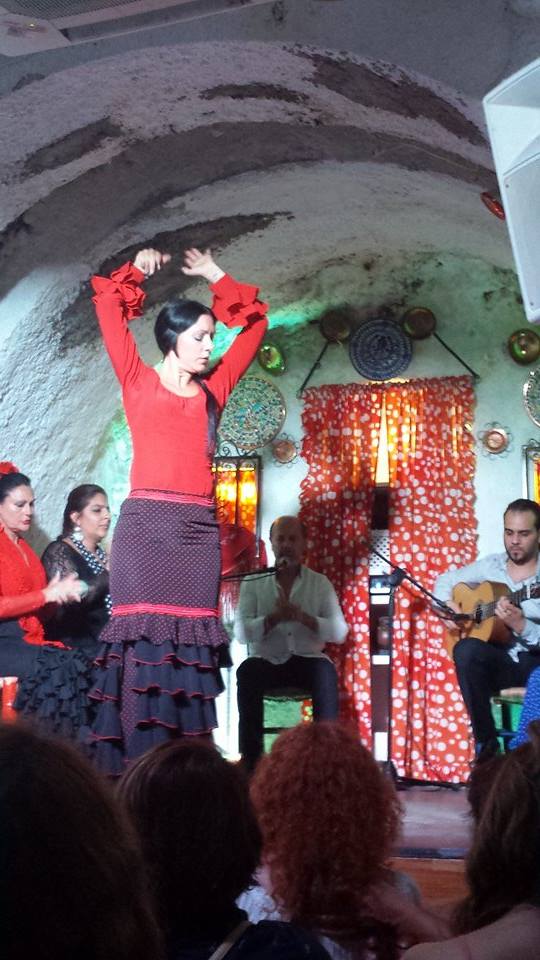 "As a Mexican-American, I identified the passion as the ones the mariachi groups ignite through music for the love of their country. I had multiple chills on my arms, my heart felt filled with energy, and I was holding back tears. The way their culture is so different, yet so similar to our own is beautiful."

Though she enjoyed her trip for the most part, Maldonado did experience a bit of culture shock. To her, the Spanish people came off as "very straightforward, sometimes coming off as rude." This was unusual for her, and it took her some time to adjust.

"It's not that they weren't raised right, it's just how most parts of the country are. It made me miss how in America when one goes shopping they wish you a great day. In Spain they are very much to themselves and don't even say 'excuse me'. That experience as a whole was very eye opening to the difference in our way of living." Likewise, the lack of central air conditioning in buildings made her appreciate (and miss) the regular amenities found back home.

Yet these minor inconveniences did not keep her from taking advantage of the unique experiences offered to her in Spain. Maldonado ended her recap of her trip with words of encouragement for other students considering studying abroad in the future:

"I say do it. Travel as much as you can. You learn so much and you come back with a different mindset. The trip is truly life changing because you learn that there is so much outside of what you think you know."