ARTS: Campus hosts clarinet, saxophone recital
By Juan Carlos Puente
Social Media Manager
Published Thursday, Nov. 16, 2023
Numerous students performed a variety of pieces during TAMIU's recent clarinet and saxophone recital.
On Tuesday, Oct. 24, the Texas A&M International University Center for the Fine and Performing Arts hosted the recital.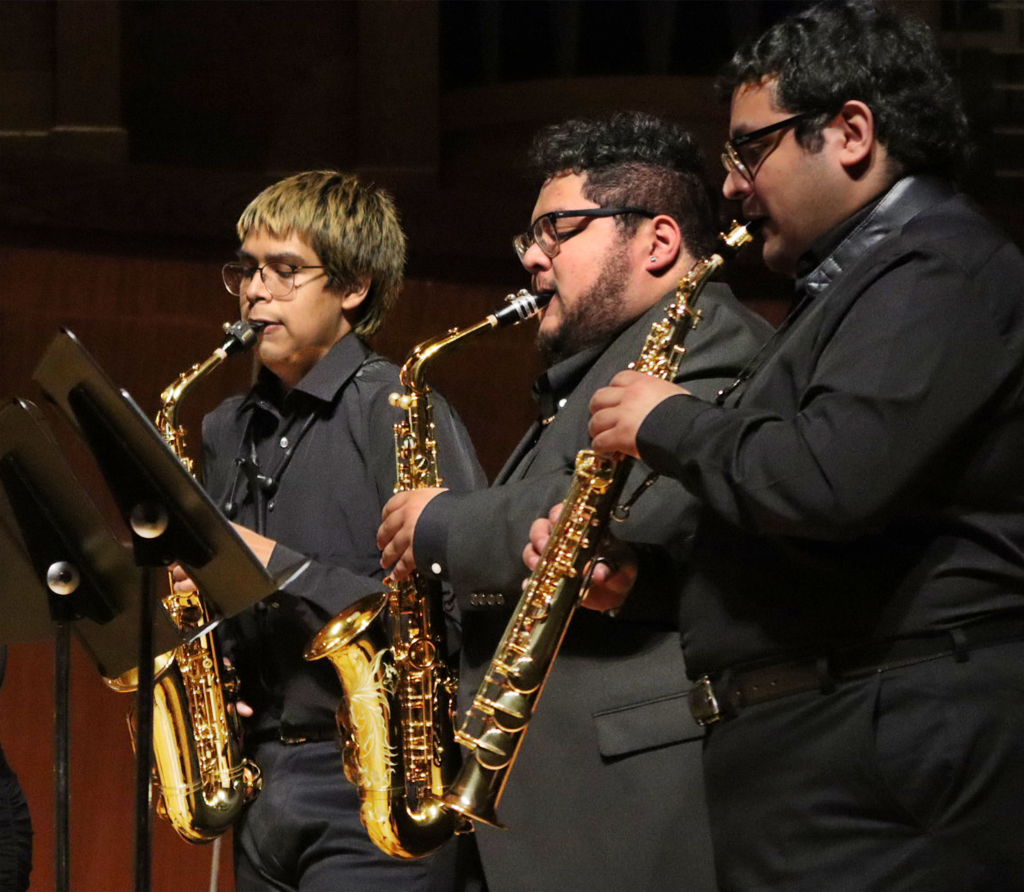 Some students participated in solos, others in quartets, and all played in ensembles composed of various versions of their respective instruments. This includes alto, tenor, bari and soprano saxophones, as well as soprano, B flat and bass clarinet.
Music performance major Vicente Mendoza, saxophonist, performed a contemporary piece called "My Mountain Top" by Andy Scott (1966). The piece itself implements various sounds triggered by electronic foot pedals as a poem is read while being accompanied by a soprano saxophone using various tonal techniques.
One technique is the "pitch bend," when the musician manipulates their throat in order to change the tone of the instrument without moving their fingers. This causes a bending/dropping sound to occur.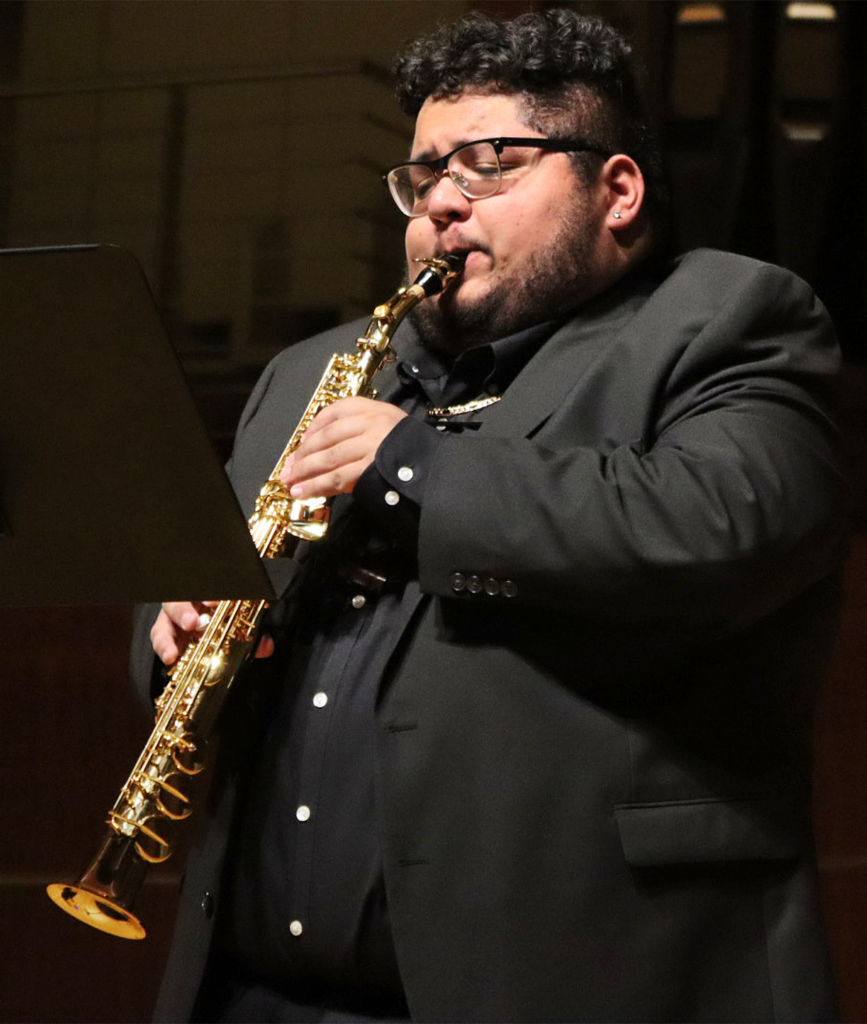 Another technique Mendoza practiced was 'slur and glissandi' which as described by Mendoza "It's not like a straight tone but you're changing notes and you smear into it." As for the piece itself, Mendoza explained "I chose the piece, it spoke to me. It's very emotional if you listen to the poem instead of me playing."
"We just showcase our work for the semester," Mendoza said. "We perform some of the pieces we've been working on, some soloists and a lot of ensembles."
The event showcased many other talented musicians performing in various ensembles such as "Ritual of Snakes" by Kazunari Ozaki (1989) and "Tico Tico" by Zequinha Abreu/M. Dal Maso (1977).