SPORTS: Dustdevils set school record with 24 runs against Chaparrals
By Cesar A. Oldham
Former Bridge Intern
Published Tuesday, Oct. 24, 2023
In some sports, a 24-20 score might seem quite typical. In baseball, not so much.
Following that school-record-setting game, Texas A&M International University baseball coach Philip Middleton compared it to a football score.
TAMIU beat Lubbock Christian University in Game 4 of a series on April 2.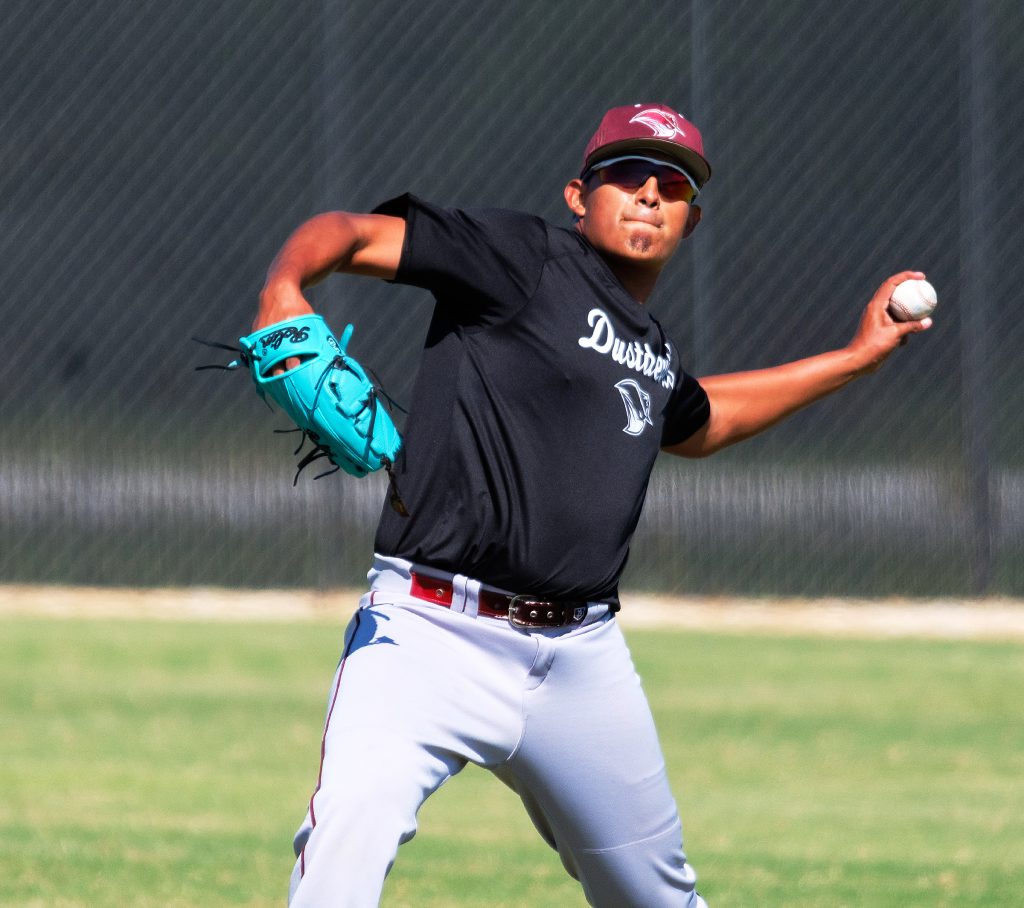 Middleton said one day prior that he believed his team would score more runs in Game 4, and they did exactly that by scoring almost five times more runs than the day before.
"We have the kind of offense that can do that and, at times, we have to—especially on Sundays in this conference with the conditions we were playing in," Middleton said. "Their bullpen was thin. Our bullpen was thin. We knew it was not going to be a 3-2 ball game. We were going to have to score a lot of runs today.
"I didn't see it being 24-20 but we've been in a situation like that before and this time we came out on top. So, we were happy with the result for sure."
The Chaparrals took the lead early in the game by scoring a run in the top of the first, but the Dustdevils came right back by driving in two runs of their own. Junior Joseph Cruz hit a 2-run shot.
Lubbock Christian answered back with two runs in the top of the second inning, but TAMIU went ahead 7-3 after scoring five additional runs in the bottom half.
TAMIU's lead slipped to 7-4 in the top of the third and Lubbock Christian tied it back up in the top of the fourth with three more runs.
The Dustdevils took the lead again, though, in the bottom of the fourth inning when senior Mario Chacon hit a single to drive in another run.
The Chaps added four runs in the top of the sixth inning and another three runs in the top of the seventh inning to take what appeared to be a commanding 14-8 lead. Still, TAMIU exploded offensively in the bottom of the seventh inning, scoring 9 more.
The score moved to 17-16 in the top of the eighth before the Dustdevils scored 7 runs in the bottom half to take an 8-run advantage.
Lubbock Christian scored four runs in the top of the ninth, but never drew closer.
"We practice a lot on quality at bats, passing good at bats on to the next guy and then avoiding being the guy who breaks that streak," Middleton said about his team's seventh- and eighth-inning offense. "Not necessarily everybody has to get a hit, but having good at bats—not chasing, no weak contact, stuff like that—when [on] offense. We put in quality at bats in a row, that's what it looks like, and I told them we were going to need every single one of those, and that's true. We needed every one of them today."
Middleton also said he was relieved to get the final out in the top of the ninth inning.
"It was huge," he said. "I was honestly a little upset with our defense and our dugout there at the end of that ballgame. We got two outs and we were starting to get a little bit relaxed and feeling like we had it already in the bag.
"They had runners in the middle of their lineup up at the plate; they got almost within one swing of that ballgame. [I'm] a little bit disappointed with the way we finished it, but at the same time for Caleb Strmiska to come out and finish that game like he did … Danny Dial should've finished that ball game, but defensively we didn't let him do it, but both of those guys have been very good for us."