FEATURE: Newer Laredo chess champion retains title during showdown
By Matteo Fernandez
Bridge Staff Writer
Published Thursday, Sept. 14, 2023
Rising victorious during an event held in-part at TAMIU, a local student retained his title as a true chess champion.
Last year, Laredo College's Cristian Bojorquez ended a more than 20-year Laredo championship reign held by Joel Sauceda (2000 to 2022). This year, on Sept. 3 at Lake Casa Blanca, Bojoroquez held his ground in the South Texas Chess Society's second championship tournament, which began Sept. 2 with the first three rounds taking place at Texas A&M International University.
Entering the tournament, Bojorquez held a U.S. Chess Federation rating of 1,860, before going head-to-head with competitors Aaron Rodriguez (1,552), Jesus Alaniz (1,382) and Sauceda (1,893).
The tournament utilized a double round-robin format, where each player faced opponents twice, once as white and once as black.
What stood out during this competition was the players' mutual respect for each other's skills. They believed their opponents were underrated, particularly Rodriguez and Alaniz, underscoring the depth of talent in Laredo's chess community. The average USCF national rating is 1,500. Sauceda and Bojorquez emerged as the frontrunners, setting the stage for a showdown.
"The toughest aspect of being a skilled chess player is that you can prepare rigorously for months and still face defeat," Sauceda said, following his first loss to Bojorquez at TAMIU.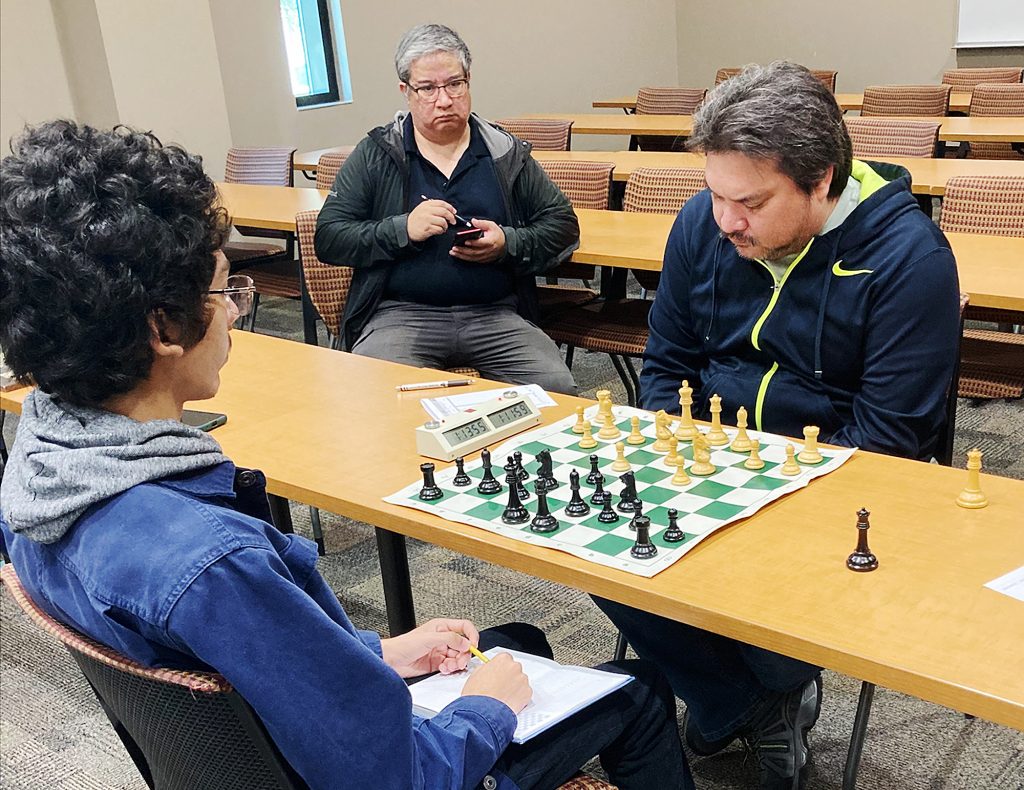 Sauceda added that chess saw a surge in interest, especially among younger players, during the height of the COVID-19 pandemic in 2020.
"The internet has equipped this new generation with the tools to study the game on their phones and computers," he said. "Now, everyone has access."
Bojorquez, originally from Nuevo Laredo, said chess engines like Stockfish, Fritz and Komodo helped improve his game.
"Playing against an engine is incredibly helpful, even though it can be humbling when it defeats you in just 15 moves," Bojorquez said.
Sauceda and Bojorquez agreed that chess is not solely about memorization but understanding the underlying concepts behind each move. In their final encounter at Lake Casa Blanca, Sauceda offered a draw with just 40 seconds on his clock. Bojorquez accepted, securing his position as Laredo chess champion.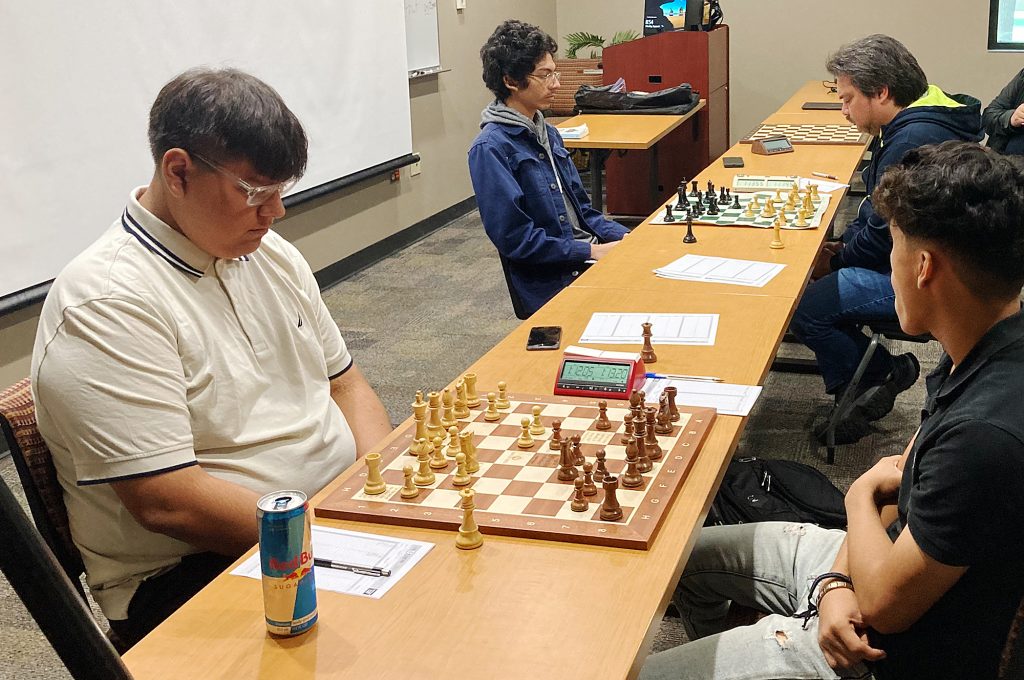 It was only during the COVID-19 pandemic that discussions about challenging Sauceda's dominance began, thanks to the efforts of the STCS in rejuvenating Laredo's chess scene. The STCS, founded by Joseph Filazzola, Adan Gonzalez and Edgardo Tejada in 2021, played a role in reviving the local chess community, offering tournaments open to participants of all ages. The society meets every Wednesday at LVL2 Gaming, fostering a chess culture in Laredo.
For those interested in becoming part of Laredo's chess scene, LVL2 Gaming is one of the many places to start.
"Real men settle their differences over the chessboard," Sauceda concluded.