OPINION: TAMIU sucks, here is why
By Mireilly Gonzalez
Managing Editor
Published on Friday, May 5, 2023
What is something that has defined your experience here at TAMIU and why?
Now that my time is coming to an end, I have changed. I came here in 2019. In January 2020, my mental health, like everyone else's, worsened as the coronavirus pandemic spread. Seeing the news from my dorm in an isolated campus, looking like a deserted town, was far from what other people's first-year college experience was before.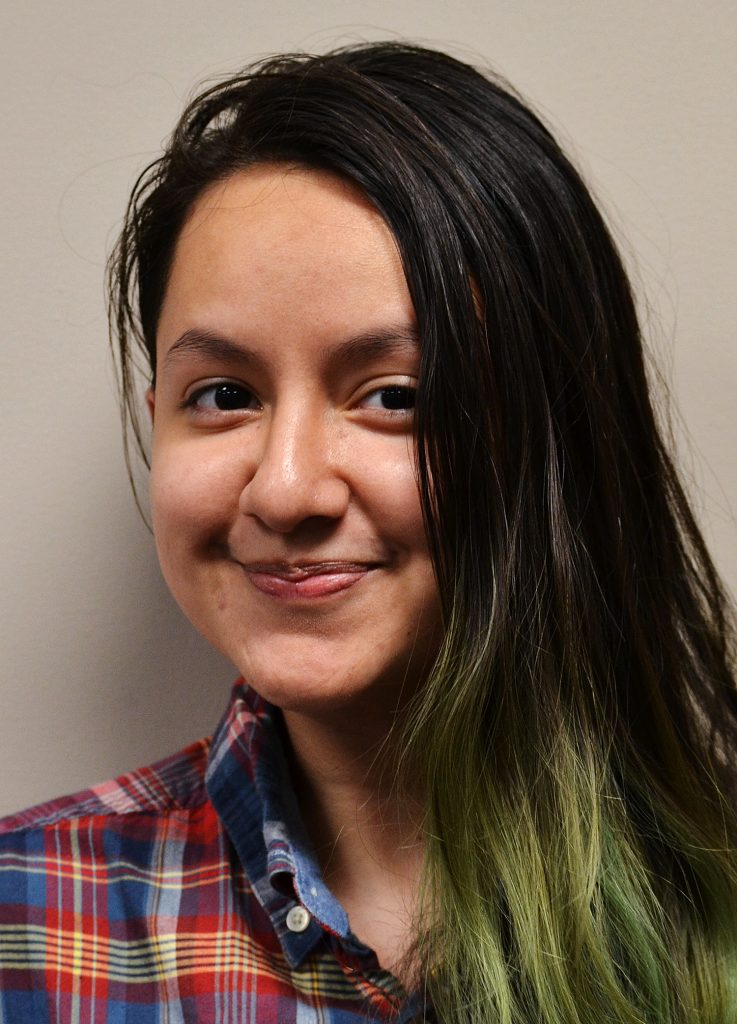 I've been involved in several student organizations, among them SLIiC, the film club and then the Laredo Film Club TAMIU Chapter organization it became, and The Bridge.
Being involved during the pandemic was strange, but it was my only sanity. For some, online classes were that sanity, their only way of making sense in a pandemic-ridden world that destroyed whatever college life would have been without it. However, my expectations for college had originally been to be involved—and that's exactly what I was set to do.
I don't have a broad view on the world and I won't pretend I do; my world felt compressed.
Living here as someone from the outside, you will stick out but not to other Laredoans. The best thing to hear here is "Oh, I'm not from here." There, you're more likely to find a friend. I think it's because people who are from Laredo already have friends in class before they even have their first day there. If you aren't from here, you won't.
Here are the things about living on campus. First of all, the library closes early on the weekends for God knows what reason. Oh, you wanted to stay on campus for the weekend and study there? NERD. Too bad, TAMIU doesn't care.
There's also cats, raccoons, deer, skunks and javelinas con las cuales te vas a encariñar. Well, not the skunks. I don't really understand the love they get—one wrong move and you might be covered in skunk smell. You might get away with it though cause it's not that much of a weird smell, if you live in the dorms, you know, ha!
Also, student organizations suck. It's difficult to get involved. Yes, I can say that, cause I was part of some—if anything, it should be me who says it. Instead of complaining that TAMIU doesn't do anything, they need to get involved. Organizations are a way to push TAMIU to do better. And while we are in the same vein, and I won't shut up, let's discuss how much TAMIU can suck.
The Bridge is in the dark. We don't know when we will get the office they promised our adviser would come. Whether we are a student organization or a TAMIU office or whatever the fuck, we are also not sure—and it doesn't seem fair either because it is students who run this newspaper.
We also have no rulebook, which is the bare minimum a student organization should have. How can we be ethical? What do we do in the case of a crisis? What are the procedures young journalists should follow when working at The Bridge?
Here's the thing about TAMIU—a lot of work has been done, but there is more to do.
Goodbye. TAMIU, you can do better. And I can, too. To future students, don't ever shut up, but also know when to shut up and get involved instead of just going to the Student Network to moan about the F you got. Goodbye, goodbye!