EDUCATION: Graduate School to host open house
By Tomas Solis
Bridge contributing writer
Published Wednesday, Sept. 28, 2022
Open houses and new online programs are some of the big items coming up for the TAMIU Graduate School.
"[This] semester is going to be busy," Director of Graduate Admissions and Recruitment Guillermo F. Gonzalez Jr. said. "We are going to be having our open house face-to-face again."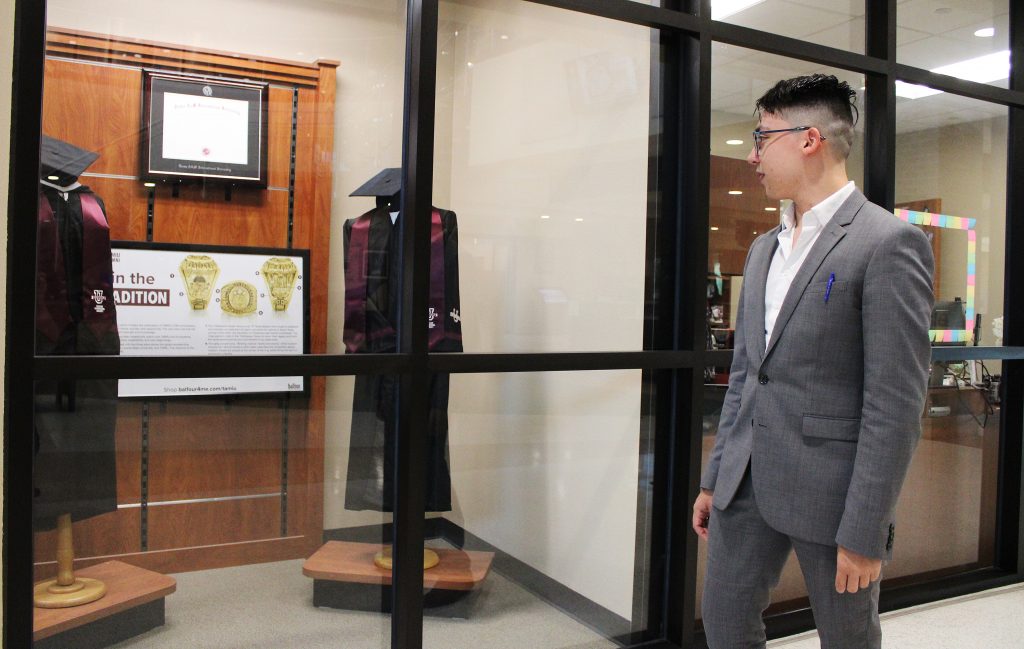 The first open house is planned for 5:30 to 7:30 p.m. Thursday, Oct. 13, at the Sen. Judith Zaffirini Student Success Center. The event includes information on admission requirements, financial assistance, career opportunities, refreshments and a scholarship giveaway.
"We're working on having all of the advisers in this [Graduate School] building with tables set up, so people can come in and ask questions about the kinds of programs that we have," Gonzalez said. "So, we are planning to be opening not only to TAMIU students but to other students from around Laredo, Eagle Pass, Zapata and the valley."
For those attending the open house, the Graduate School offers to waive the application fees received that day, according to the Graduate School web page at tamiu.edu.
In addition to the open house, the Graduate School makes plans for improvements to its program offerings.
"We also gained [a] way to launch new programs online in the Spring semester in an accelerated format," Gonzalez said. "That means that three programs will go fully online."
These new online programs are expected for Spring 2023; interested students may sign up. Both Gonzalez and Assistant Director of Graduate Admissions and Recruitment Anna Buentello encourage students to inquire with them for additional information on these new offerings.
They also plan to offer another open house in March of 2023. For further information, interested persons may contact Gonzalez and Buentello at the Graduate School, ZSC Room 223.