ARTS: Professor continues to expand art program
By Elizabeth Kennedy
Bridge Staff Intern
Published Saturday, Sept. 24, 2022
In a department that focuses on creativity, one professor pushes his students to explore new avenues in working with inks.
This semester is Assistant Professor of art Jesse Shaw's eighth one at Texas A&M International University. Though he hasn't been at TAMIU long, he works toward accomplishing as much as possible.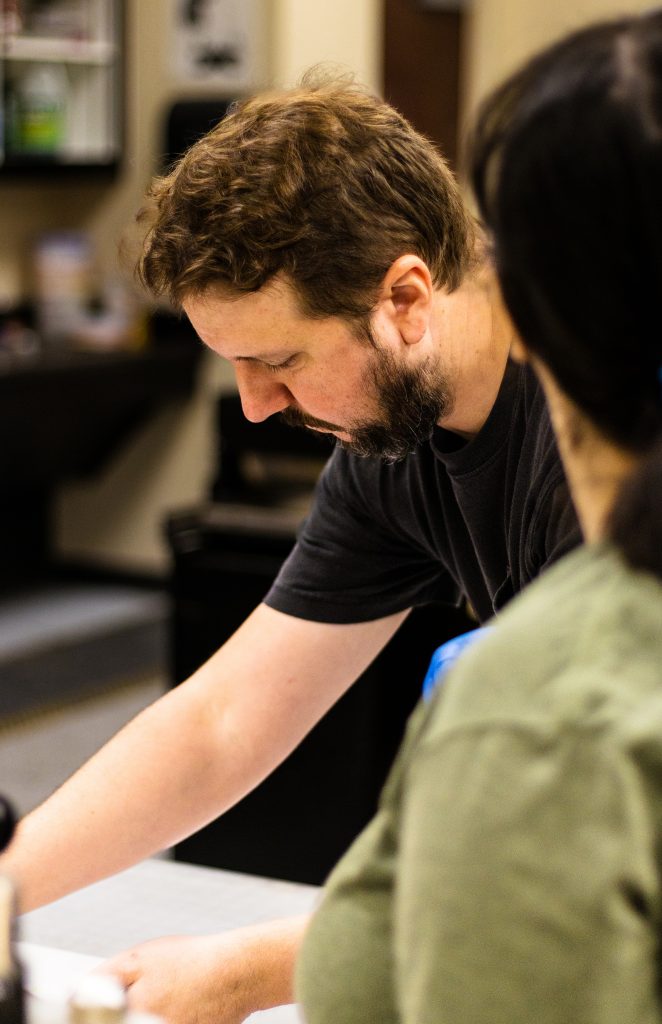 Shaw says he enjoys working at TAMIU because, "The University is really supportive of the arts department," which allowed him to do as much as he has, such as field trips to Print Austin and art museums.
Additionally, the support has made it possible to have so many visiting artists like Keri Miki-Lani Schroeder and Cynthia Marsh, to name a couple, come to the University to speak and collaborate with the students. These trips and collaborations are experiences for students to learn more about professional art outside of a purely academic environment. Shaw expressed that diversifying students' exposure to art and all the processes included in the creation of it are important. Some students can take this a step further.
"I come from a background in professional fine art print publishing," Shaw said. "I wanted to bring that experience here to TAMIU so students [who] want to learn beyond the classroom have an opportunity to do that through our ACT on IDEAs program."
ACT on IDEAs is a program which allows select students to work as research assistants to further study in a particular subject. Originally exclusive to STEM-oriented courses, the program spread to the Department of Fine and Performing Arts, starting with printmaking and now includes other classes, such as painting and ceramics.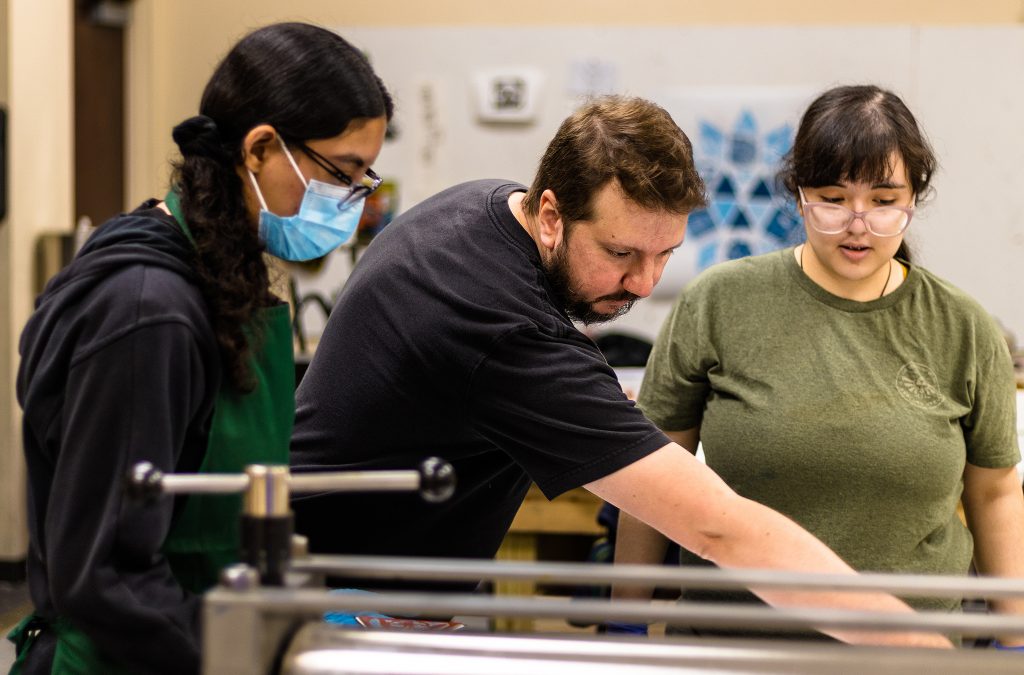 Regarding his classes, Shaw currently has his Printmaking I students working on a large-scale collaborative print. In a bit of a throwback to the project he had his class do back in his first semester, Fall 2018, the students carve linoleum blocks to fit together, creating one big tessellated print. The pattern made by the blocks in this iteration is more complicated than the first time Shaw led this project. Once finished, he expects to put it on display in the window outside of the Sports Rec game room at the Student Center.
For information on other art displays or upcoming events, such as Artist Talks or workshops, check out @tamiuprintmaking on Instagram. Shaw encourages people to attend these events to get first-hand experiences of printmaking.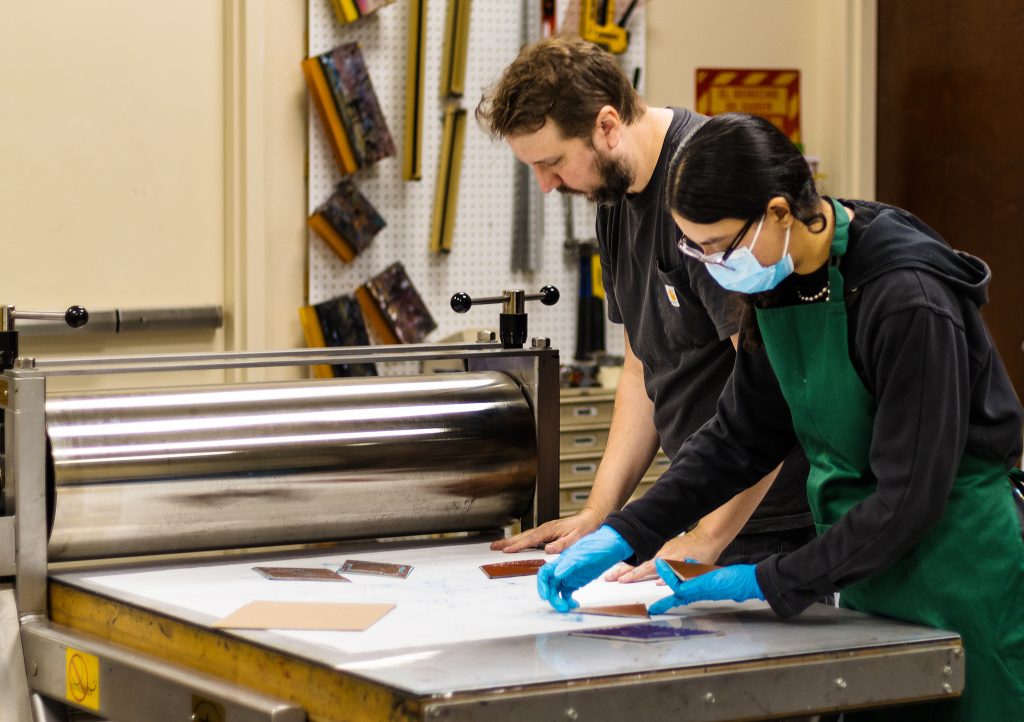 "What's nice about the medium is it's accessible to everybody," he said, also emphasizing that he is open to talking to anyone about it and answering questions regarding how to get started.
Anyone interested in learning more about printmaking and possibly getting a tour of the studio can contact Shaw through email at jesse.shaw@tamiu.edu to schedule a meeting.
Lastly, anyone wanting to support the printmaking classes can find prints from their Tarantula Press available for sale through TAMIU Marketplace, the profits of which will go toward funding student trips and similar costs.