NEWS: TAMIU student wins state writing award
By Mireilly Gonzalez
Assistant Editor
Published Saturday, Sept. 24, 2022
A third-person perspective work led to a first-place award for one TAMIU creative writing student.
Over the summer, Texas A&M International University senior mathematics major and creative writing minor Daniel Tovar Jr. won a Texas state creative writing award for his story, "The End?" in the Texas Association of Creative Writing Teachers' competition in the undergraduate nonfiction category.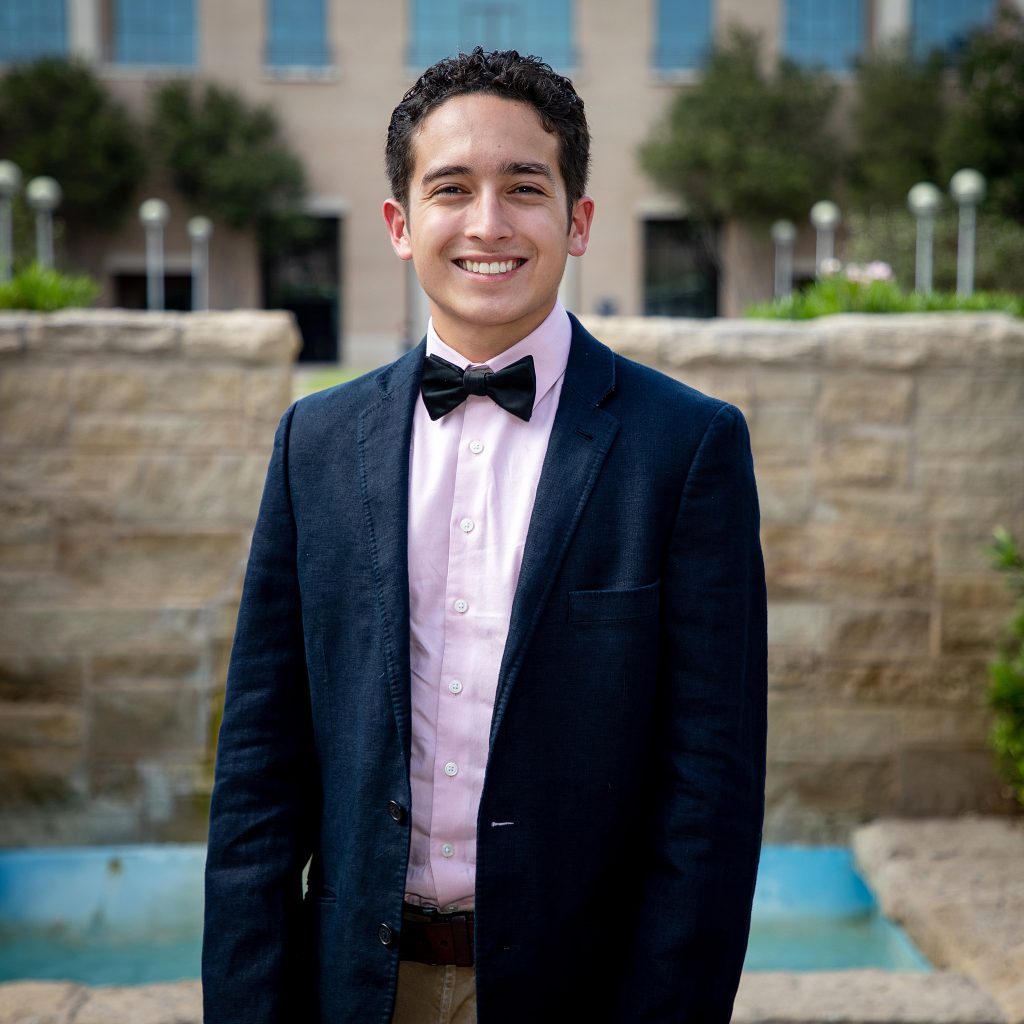 Tovar is the type of guy who would excitedly rant to anyone in a writing group about comics, like Spider-Man or The Fantastic Four. He's one of the few people who actually reads aloud with emotion, getting so into his stories that he voices out every character he has with amazing voice-actor-like quality. While some might call him adorable, he would counter that he's annoying.
He sat down, airplanes flying overhead with huge roars every once in a while, as he reflected on his goals and ambitions.
"What I enjoy the most about [writing] is like, it's basically a conduit of expressing myself," Tovar said. "Like, expressing not only the bizarre imaginative ideas I have … but also my emotions and my experiences."
Among his creative writing courses, he studied under Instructor Suzette Bishop, a member of the Texas Institute of Letters and a published poetry author. Tovar first learned of the competition in Bishop's course.
Throughout his creative writing class with Instructor Mario Martinez, Tovar wrote on a variety of wild topics including zombie-killing rock bands, a strange limbo heaven and a multi-universe romance between super-powered characters.
"I've always had an active imagination," Tovar says. This is obvious to those who know him.
He wrote throughout his childhood, but started writing seriously in his freshman year of high school. That year, he discovered his passion for filming and now wants to pursue graduate education at UT Austin's screenwriting program.
Martinez, comic book writer Mark Waid and film director Wes Anderson paved the way for his dreams and ambitions.
"I like how Waid characterizes [The Fantastic Four]," Tovar said. "The Fantastic Four have always been very distinct in their personalities, and the way he writes them you could tell the bonds and how the dialogue bounces off of them. And then Wes Anderson is also a pretty good screenwriter, with The French Dispatch and The Grand Budapest Hotel."
Tovar's main character, a speedster with an artistic perspective and tragic background, deals with delusions and haunting images of his late best friend.
"I grew up with superheroes of Marvel and DC, and I like the superhero stuff, but I really like how at the end, they're just chilling or going through human emotions," he said. "It makes them step out of their godly image into something very human. And that's the type of stories I like writing. But if it ends up being dark, it sometimes ends up dark. But I feel like there's also some type of lightheartedness that could come out of it."
TAMIU is one of the few programs in the U.S. offering a creative writing minor in both Spanish and English, according to TAMIU's Department of Public Relations.