EDITORIAL: 2020: Man, what a year
By Erick Barrientos
Bridge Staff Intern
Published Thursday, March 25, 2021
As the title of my editorial may indicate, I'm going to be jumping back into the ­ "fascinating" year of 2020. Let me make this clear from the get go, I want to navigate this review with as much class and eloquence as possible­ because utterance of "2020" is met with a lot of vitriol and resentment.
Now that I have the luxury of hindsight on my side, since I made it this far, I can provide fair criticism on the progression of the year. So let's get this shit show going.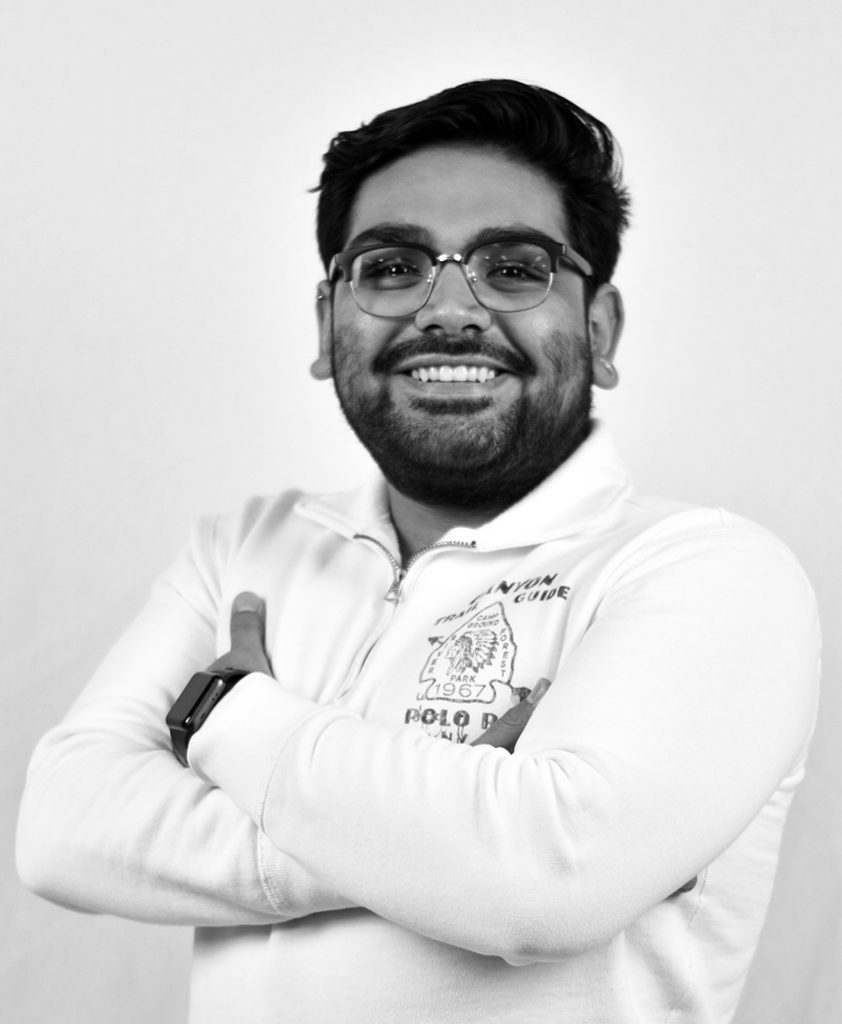 JANUARY: This was a weird introduction, right? Iran and the U.S. had their big old beef, almost causing World War III. The World Health Organization identified weird cases of pneumonia in Wuhan, Hubei Province of China. Oh boy, look at how that turned out. The House of Representatives started impeachment proceedings with President Trump, so that's neat—depending on where you stand with the former POTUS—and that wouldn't divide the country in any way.
Things of note: the Houston Astro cheated, the United Kingdom dipped on the European Union and this one hurt me the most, Kobe died.
OVERALL: 3/10, rough start but still keeping my head high.
FEBRUARY: Hey things are looking up, but not really. The first novel coronavirus death was reported in the U.S. on Feb. 29 but there were previously two others. Trump tweeted about coronavirus being "under control" in the U.S. That didn't hold up well. Harvey Weinstein got convicted of his crimes. Justice was served though we wish this happened sooner. Ahmaud Arbery was killed in Georgia. Oh man, February was—bad.
Things of note: Speaker Nancy Pelosi ripped up Trump's State of the Union Address—a pretty gangster move. NASA astronaut Christina Koch returns to Earth after 328 day, HELL YEAH. "Parasite" won all the awards at the Oscars—all the awards that matter at the Oscars.
OVERALL: 1.5/10, well some good stuff happened.
MARCH: Coronavirus is elevated from an epidemic to an official pandemic, essentially making the world stop—literally and figuratively. The Death of Breonna Taylor sparks national outrage. Rightfully so, everything about the situation was horribly mishandled. The Dow Jones plunges more than 2,000 points. I know this isn't a good thing but it's a bit lost on me.
Things of note: Toilet paper became the hot new apocalyptic currency. Utah Jazz Center Rudy Gobert, probably wishes he could take back that interview incident. Good Ol' Joey B, Joe Biden, won those 10 states on Super Tuesday and look where he is now.
OVERALL: -43/10, yeah this my rating system and this is what this month deserves.
Three months in and things aren't looking that great. You know what, let's do a lightning round for the next couple. Things will get better?
APRIL: Coronavirus is crazy. Other than the U.S. setting a record for most COVID-19 deaths in one day, 2,000, the worldwide total jumped from 1 million to 3 million cases.
Oh man, OK next one, staying strong:
MAY: The killing of George Floyd by a police officer in Minneapolis, sparking protests against racial injustice and police brutality. Protests, rioting and looting proceed.
I feel a headache coming on, next:
JUNE: In an effort to suppress protests across the country, Trump threatens to deploy U.S. troops to bring order.
…
Alright forget the class and eloquence, 2020 SUCKED. There's just way too much, I can't review this year, it's impossible. Looking up all this information and trying not to let it drain me mentally and emotionally was too difficult. Not going through all this a second time, chief.
In a year riddled with a deadly world-sweeping virus, consistent political instability and nonstop racial injustice—and everything else I didn't mention—2020 will forever live in infamy as one of the worst years in history, if not just in our own lifetimes.
Hopefully, 2021 is a comeback year, knock on wood. Let's all reflect on the past and try to move forward together and be better, I know it's a vague claim but we have to take baby steps to get there.
Oh really quick, I hope no one forgets that Trump and his team booked a Four Season gardening center for a big press conference. This still makes me laugh.