CARES Act provides campus loaner laptops
By Gabriela Chapa
Bridge Staff Intern
Published Monday, Sept. 14, 2020
Purchasing 500 laptops for its new Student Loaner Laptop Program, TAMIU helps students continue course attendance during the fall semester.
As the times continue to change due to the COVID-19 pandemic and the return to face-to-face classes, Texas A&M International University released a new program where students can check out a laptop for the semester.
The Student Loaner Laptop Program was created through the TAMIU CARES Program with the goal of helping students who struggle with technology and want to continue their classes. TAMIU purchased these devices that are being distributed to students. Students enrolled in both Fall and Spring semesters will be able to keep the computer until the completion of their academic year on May 15.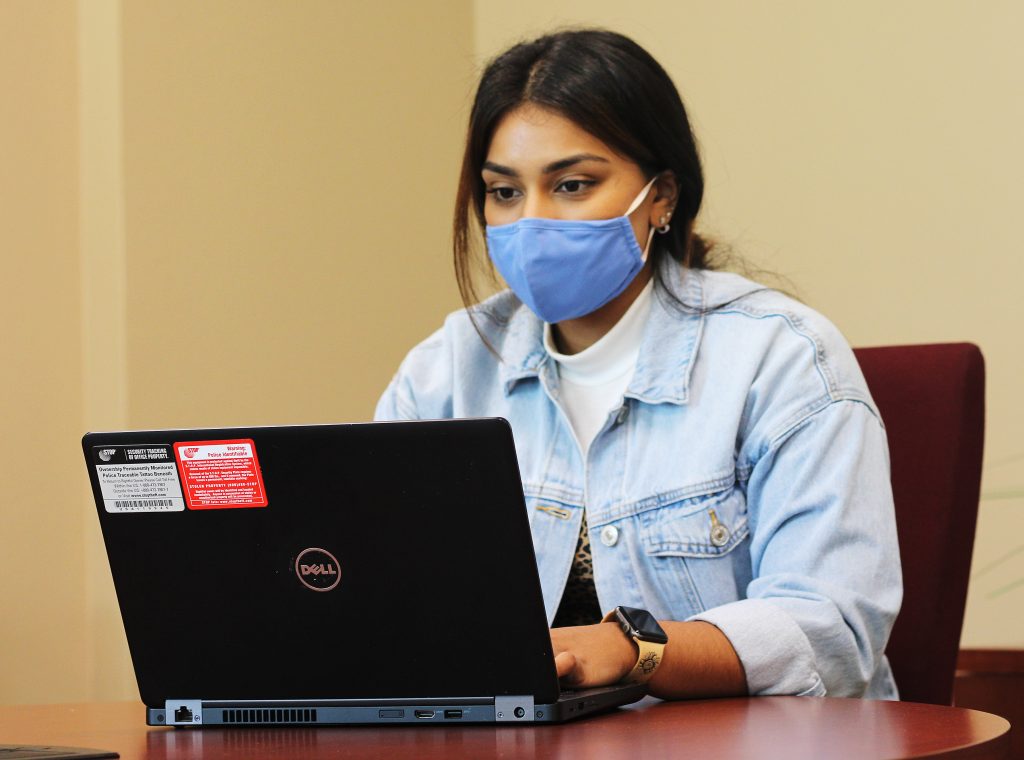 This program is first-come first-serve and the application is now open for students to apply. The Office of Outreach will review applications and devices will be distributed after the 20th day of classes on Sept. 18. The students are welcome to apply anytime during the semester. The program will be open to students as long as devices are available. The laptops will be equipped with most of the software students need, including Microsoft Office, and the Office of Informational Technology will be there for whatever issues students might have. The laptop model for this program will be the Dell 3410, which is compact and portable for students to easily carry it around campus or move around their homes.
Scheiby González Fisher, executive director of TAMIU Outreach and Pre-College Programs, said this initiative was a way to help students persist during these difficult times.
"This is an initiative that the University decided to pursue for the students," Fisher said. "It is something that TAMIU decided [jt] wanted to do to help students, especially considering the situation we are dealing with, with technology issues. We know that there are students that don't have either … [a] working device or don't have devices period, so the University decided [it] wanted to go ahead and purchase this equipment. The equipment was purchased with TAMIU CARES funds. With CARES, at the end of the day, we are trying to help and give back to the students."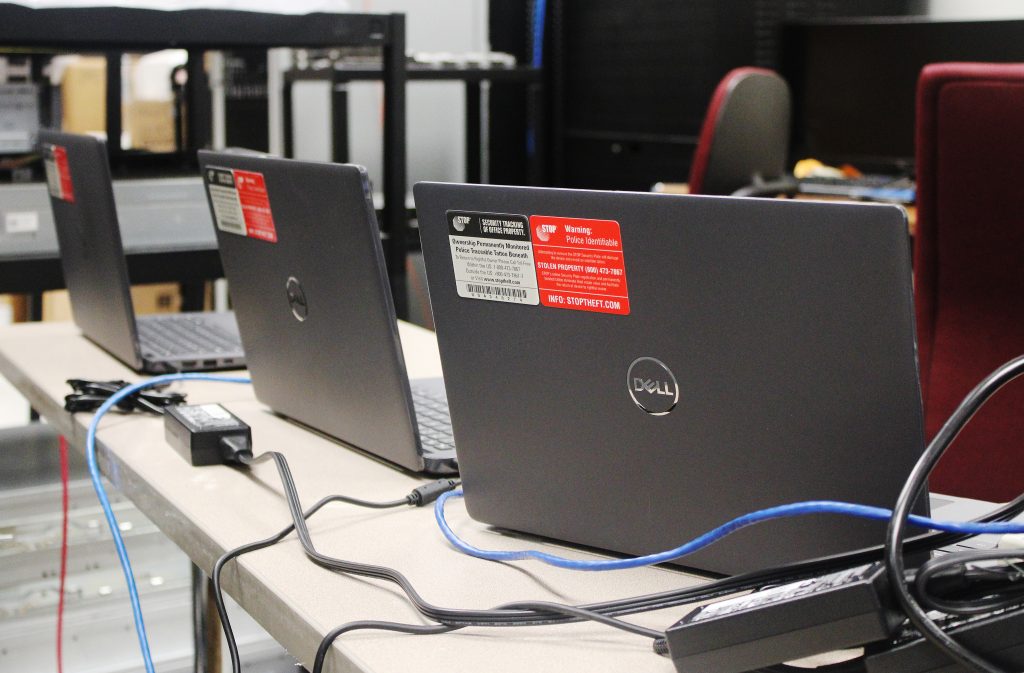 TAMIU CARES Act funds are part of the Coronavirus Aid, Relief, and Economic Security (CARES) Act, passed by Congress and signed into law by President Donald Trump on March 27, 2020. This more than $2 trillion economic relief package is intended to protect U.S. citizens from the public health and economic impacts of COVID-19, according to the U.S. Department of the Treasury website treasury.gov.
Interested students may submit their application by visiting the website go.tamiu.edu/laptop. Additional information may be learned from the Office of TAMIU Outreach and Pre-College Program at (956) 326- 2700 or email outreach@tamiu.edu.