ALUMNI SUCCESSES: Alumnus lives TAMIU international mission, makes impact
By Matthew Balderas
Bridge Ombudsman
Published Monday, Sept. 14, 2020
[Editor's Note: This is the first in a series of profile articles on the successes of various TAMIU alumni, written by a TAMIU alumnus who recently returned to his alma mater to work on a graduate degree. Matthew Balderas is also a former editor-in-chief of The Bridge.]
First-generation college graduate Osvaldo "Ozzy" Guzman describes getting accepted into TAMIU as one of his family's most significant accomplishments. After graduation, he continues to raise that bar ever higher.
"I had taken a lot of the experiences that I had undergone in my undergraduate studies," Guzman said. "I got to be exposed to a lot of leadership [and] I got a lot of opportunities to expand on my abilities personally and professionally. Once I graduated, I headed off for Istanbul, Turkey, where I ran a camp as an English mentor and a camp coordinator and worked with around 25 to 27 students at a time in multiple locations."
Seeing the impact an English-speaking mentor added for his students, his desire to continue to be a resource for others grew.
"I was able to see first-hand how outside-the-classroom teaching impacted students," Guzman said. "That idea came further into fruition following Istanbul, Turkey, because I then went to a country in Southeast Asia called the Republic Timor-Leste, where I served as a teacher-trainer and a teacher for the United States Peace Corps."
Even though he graduated with a degree in business administration and a concentration in international economics, Guzman describes teaching as an integral component of his character and who he is.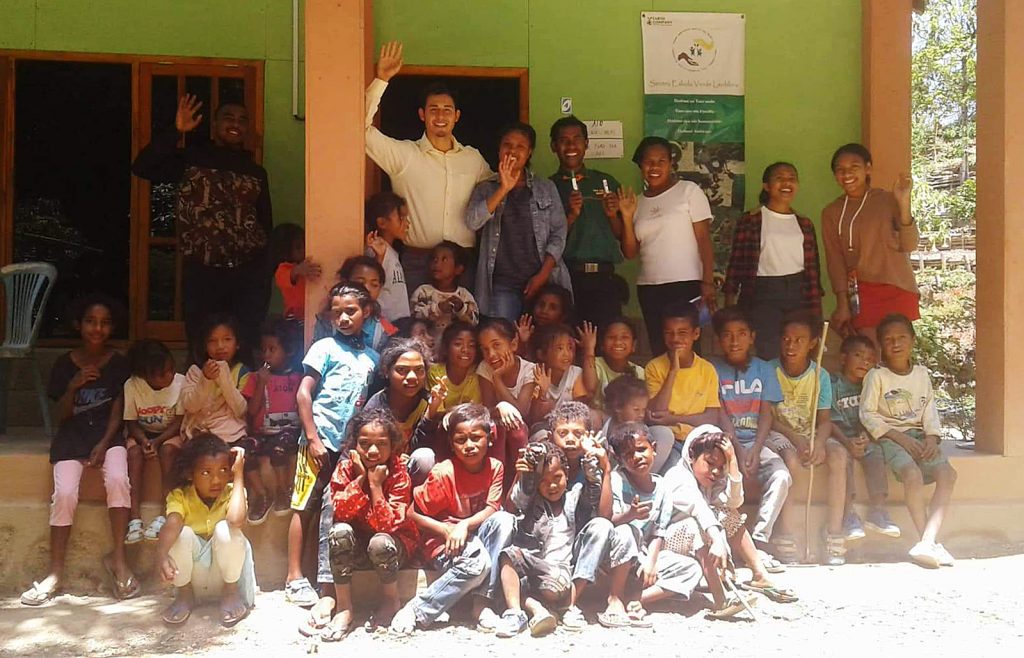 "In 2015, I left for my first internship in Washington, D.C., and discovered diversity in so many areas: in people, in different ideals, in different value systems," he said. "When I came back to Laredo, I was more passionate than ever to spread that enthusiasm to other students.
"Since that moment, I had returned … I had a self-driven purpose to show other students what I saw and felt."
He accomplished this by founding ALPHA, the Association of Latino Professionals for America, on campus and began a mentorship program for the Laredo community.
"With ALPHA, we not only went to national conferences … where the experiences allowed for not only myself but for my team to be more well-rounded leaders … that followed on to the idea of, 'How else can we take what we learned and bring it forward to the community?'" Guzman recalled. "That led to creating mentorship seminars between student leaders at the University and students at the high school level."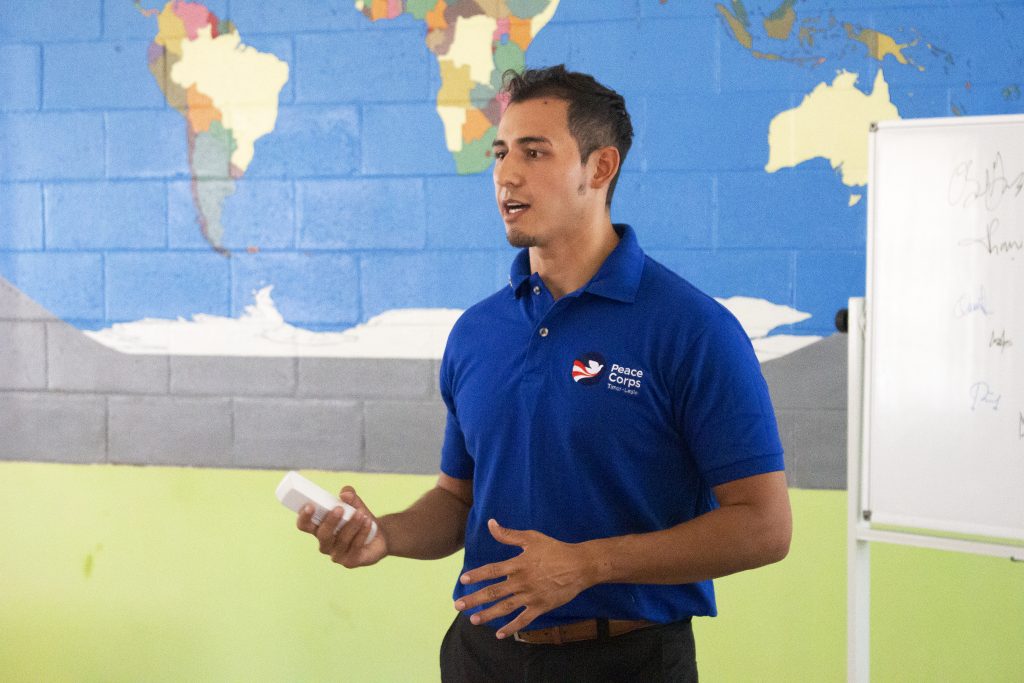 The transition from mentoring students in English proficiency in the U.S. to abroad was smooth, but Guzman never predicted the rough patch that laid ahead.
"I was working with host country nationals on putting forward a community grant project where we would secure more technology for the school as we had already done the year before … [and] maximize our time together to create more resources for teachers and students," Guzman said. "[Upon leaving that meeting,] I had just received a call about an evacuation that was going on, which was the direct effect from COVID.
"We needed to evacuate immediately from Timor-Leste and, moreover that, it wasn't just us–the Peace Corps community in Timor-Leste–it was Peace Corps global."
Although his teaching experience was cut short due to the novel coronavirus pandemic, he realizes teachers' fear of being in the classroom is real and offers advice.
"One of the things that really made our jobs just a little tougher was the access and inaccessibility to resources," Guzman said. "My advice for teachers would be to maximize your resources; we have some of the most advanced technology in the world, here in the United States. I encourage teachers to use all of it."