City issues quarantine orders, not applicable to TAMIU
By David Gomez Jr.
Editor-in-chief
Published Monday, Sept. 7, 2020
Laredo Health Authority Dr. Victor Treviño laid down quarantine orders last week on two of TAMIU's buildings only to later rescind those orders under state revocation.
On Tuesday, Sept. 1, Treviño had papers served to Texas A&M International University for a quarantine of the Academic Innovation Center and the Kinesiology, Wellness, & Recreation Center.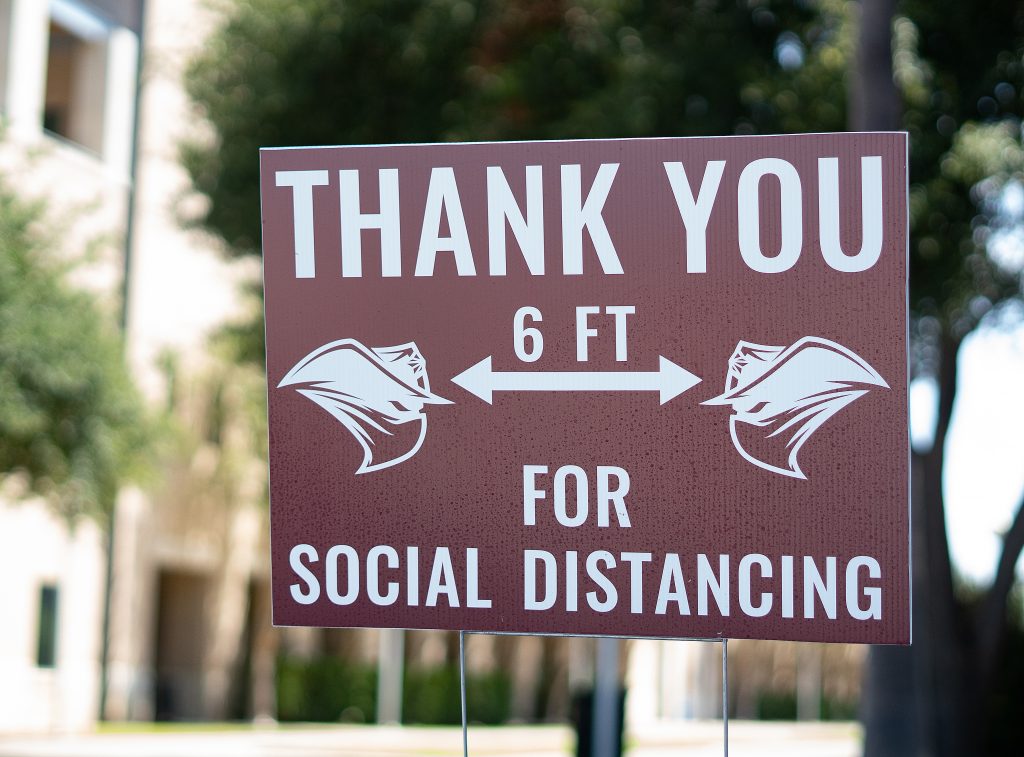 "Under the orders issued by Governor [Greg] Abbott and other state law, the (Laredo health authority) does not have the legal power to issue quarantine orders to this University," TAMIU President Pablo Arenaz wrote in an email on Sept. 2. "We have explained this to the LHA on multiple occasions, but they refused to recognize the limits on their authority and issued orders that are simply unlawful. As a result, a short while ago the Texas Department of State Health Services exercised its authority to revoke the orders issued by the LHA and eliminate the confusion unnecessarily created by the LHA."
The City of Laredo powers provided to the health authority are simply to provide recommendations and guidance. This is not to be confused with the health director who runs operations and oversees public outreach and logistical response for the Laredo Health Department.
"This matter has been resolved," TAMIU Director of Public Relations and Marketing Steve Harmon told The Bridge in an email. "As you may have heard, Dr. Treviño rescinded the quarantine notice, and we look forward to continuing to partner with the City of Laredo in our shared commitment to the health and safety of the University community and the community at large."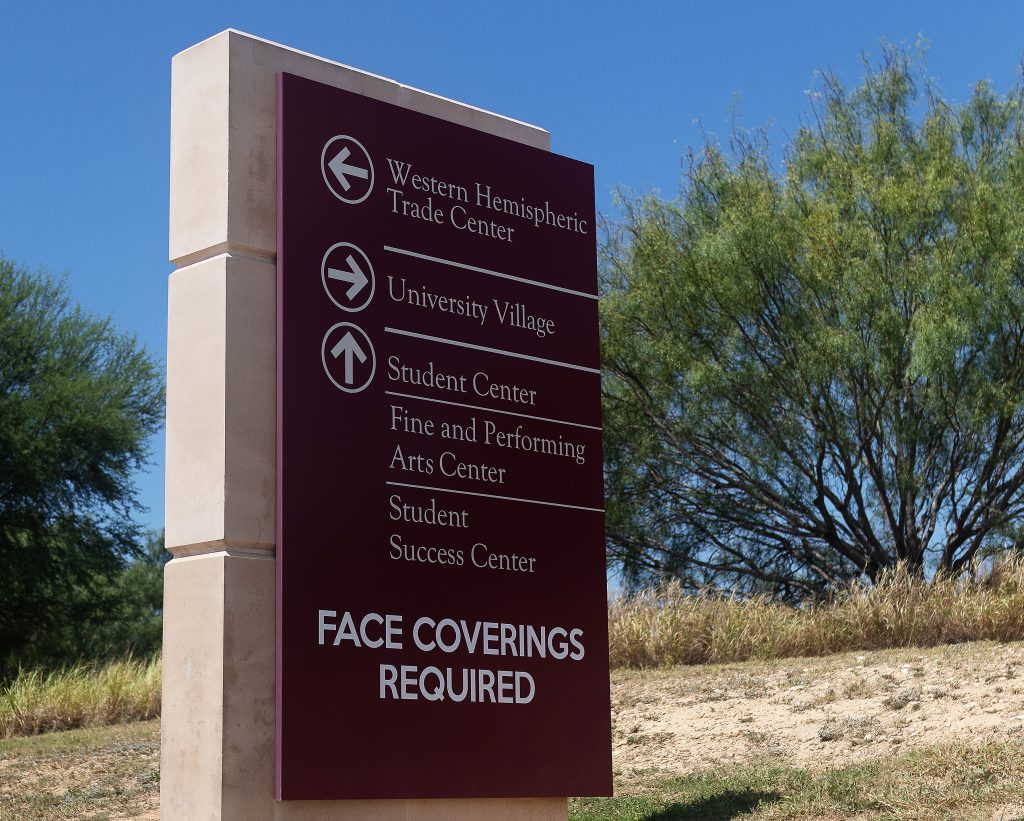 The Texas Department of State Health Services sided with TAMIU to keep its doors open since the University followed state guidelines.
The University tested 681 people, Arenaz wrote in an email on Sept. 2. Twelve came back positive. Only one attended class in person. As of Sept. 4, the TAMIU COVID-19 web page reported the following stats: TAMIU on-campus testing — Total tested: 782. Positive: 14. Inconclusive: 7. Estimated recovered: 2. Positivity rate: 1.79%.
In his Sept. 2 email, Arenaz pointed to TAMIU's low positivity rate of then 1.76% as proof that the quarantine orders were unnecessary.
Comparatively, as of Sept. 7, the City of Laredo reports on its website testing 139,235 times. There are currently 668 active case results from a total of 12,094 confirmed cases. Of the positive cases, 121 were hospitalized, 11,053 estimated recovered and 252 deceased.
Social distancing, face coverings, washing and sanitizing frequently are some of the tools and routines being used to reduce the spread of the novel coronavirus.
Harmon continued in the email, "We thank our TAMIU community for their partnership in this … observe all possible preventive actions. Remain diligent every day." He added, "This disease plays no favorites, but these practices have been proven to minimize the spread of the virus."
Harmon provided a list of the different measures staff have taken, such as free COVID-19 testing, campuswide cleaning, enhanced HVAC filtering, socially distanced classrooms and meeting spaces, along with utilizing the help of public health and nursing faculty.
As much as these preventive measures are practiced, many students expressed their opinions and concerns of Arenaz's and the University's handling of the quarantine notice by the city on the unofficial TAMIU Student Network page on Facebook.
Among the comments, worries of having a science lab class during these times is a risk some students felt unnecessary.
"I understand where they're coming from, but they must understand that it is not my decision to have them come into lab," faculty adjunct Chris Rosales said. "They must have patience with us instructors as we are learning and going through this together."
To be certain, not all of the social media posts are written from a well-informed status.
"When actions are debated via social media it is most often without the benefit of the facts of the matter," Harmon told The Bridge in an email. "Soon, one person's opinion becomes the next person's fact and a flawed narrative is built."
Harmon also noted Arenaz's dedication and commitment to making the semester work are his highest priorities. The president earned a doctorate in microbiology.
"Every day, he works with our partners, the city, system, state and federal, to make sure that this campus is as safe as humanly possible," Harmon continued in the email. "His commitment is total."
Harmon concluded, "Like any entity here or around the globe, it is unrealistic to expect the University will have zero incidences. What all can be assured of is that the University will always do its very best to reduce the likelihood of incidence."
This is not the first time Treviño had a disagreement over pandemic policies regarding education. On July 9, he signed an order for local elementary and secondary schools to conduct classes virtually. In late July, Texas Attorney General Ken Paxton issued a guidance letter stating that local health authorities did not have the power to issue sweeping school closures to minimize infection rates.
"I think [Paxton] mentioned I can't close the school due to prevention of illness. But this is not prevention, this is already an outbreak in the whole city. This has nothing to do with prevention," he told The Laredo Morning Times regarding that earlier disagreement.
His contract with the City of Laredo, which began May 1, lasts through April 30, 2022.