BUSINESSES & VIRUSES: Local business owners adjust to trying times
Laredo funeral home follows ordinances
By David Gomez Jr.
Editor-in-chief
Published Monday, April 27, 2020
[Editor's note: This is the first in a series of stories on local businesses and how they are coping with the COVID-19 pandemic.]
The COVID-19 pandemic continues to cause disruption for most local businesses, which are adjusting to the times and new ordinances.
Fred Dickey Funeral & Cremation Services made adjustments to observe the nation's quarantine and city ordinances to further prevent the spread of coronavirus at public events. This Laredo business operated under different names, and management, since the 19th century.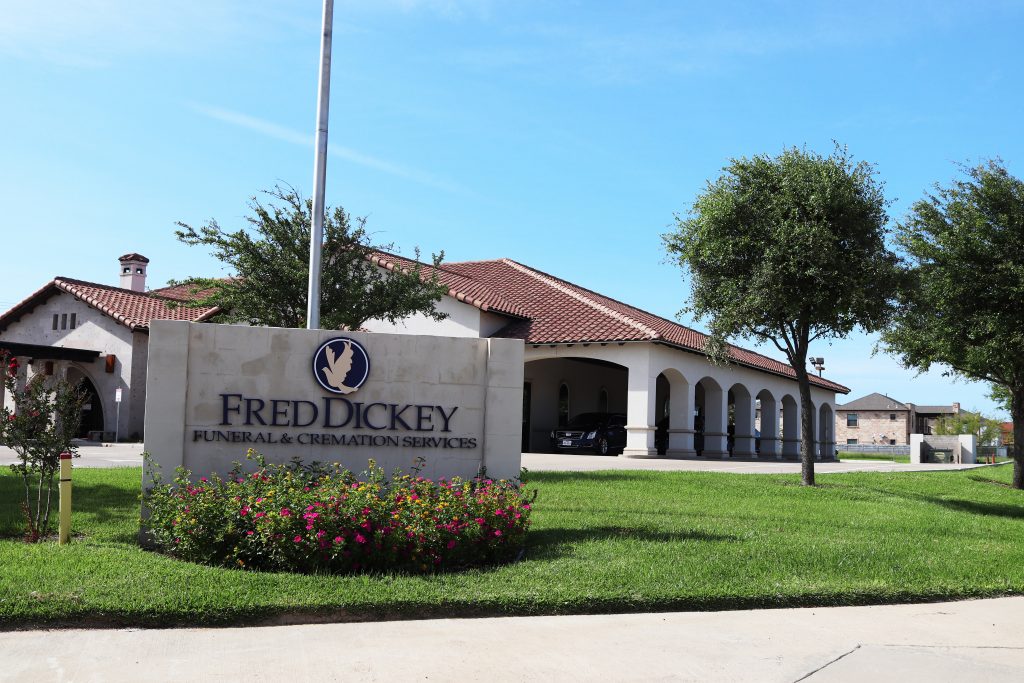 Vice President of funeral and cremation services, and second-generation Funeral Director Fred Dickey III knew it was only a matter of time before it would affect his business in a different way.
At funerals, mourners tend to be affectionate with one another to comfort each other in a time of sorrow. This means handshakes, hugs and kisses on the cheek are prohibited. At least in the meantime. Social distancing, the act of keeping a relatively safe distance of 6 feet or more, is enforced inside the funeral home and parlor.
"You can't quarantine love," Dickey said.
"To protect ourselves, and the community, we plan the arrangements with one family member or two, but no more than that," he said. "We also provide 2 gallons of sanitizer, wear masks and follow further ordinances when they are made known."
Currently, none of his staff tested positive for the virus or showed symptoms of being infected with the disease, he said.
"Thank God, nobody in our staff has contracted or [gotten] sick [with] COVID," Dickey said, "and It's not beneath us to keep people as safe as possible."
That does not include the sanitizing stations at the entrance of the chapel, which serve like holy water in a Catholic church. They thoroughly clean every pew, toilet seat, sink, doorknob and break room.
Of course, as with many businesses, there are a select few who can enter an establishment. This holds true to funeral homes as well. They only allow immediate family members.
"There is no guest book for 10 people or less," Dickey said. "Service, or public viewings, can be arranged at a later date if they would like and have burial or cremation now. Some people are traditional."
For now, under the obituary section on the Dickey website, the funeral service can be seen through a live stream, or private server If the family prefers.
"[In northern areas,] I've seen jumbo-trons outside and that was something we didn't want," he said. "To have a large gathering outside the funeral home defeats the purpose of social distancing."
Employees use usher ropes to further enforce social distancing in the parlor. That includes the departed as well, as there is a barrier between the casket and the family.
"We treat every case as if it were a COVID case," Dickey said.
"We want to offer the community that they will be safe at our establishment," he added.