Coronavirus
'It's a new one and we've never seen it'
By Jessica Rodriguez
Director of Photography
Published March 30, 2020
New-year goal setting and good cheer quickly disappeared as the latest health scare puts the world on notice—the coronavirus.
On the last day of December 2019, the Chinese government informed the World Health Organization of an epidemic of flu-like cases in Wuhan, Hubei Province, China, home to more than 11 million residents. People became ill and it began to spread, increasing the number infected. Officials believed the disease to be part of the coronavirus family.
According to WHO, coronavirus is a "family of viruses that cause illness ranging from the common cold to more severe dis-eases such as Middle East Respiratory Syndrome (MERS-CoV) and Severe Acute Respiratory Syndrome (SARS-CoV)." Officials ruled out both types of betacoronavirus, leaving many to wonder what type of new disease occurred.
On Jan. 7, the virus was officially identified as SARS-CoV-2, which results in the new disease known as COVID-19.
Hector F. Gonzalez, director of the City of Laredo Health Department explains, "[SARS-CoV-2] is new. It's part of the coronavirus family but it's a new one and we've never seen it. It's a new strain. It started in China and remains mainly in China. Of the 75,000 cases confirmed to date, 74,000 are in China and 73,000 of those are in the province of Wen."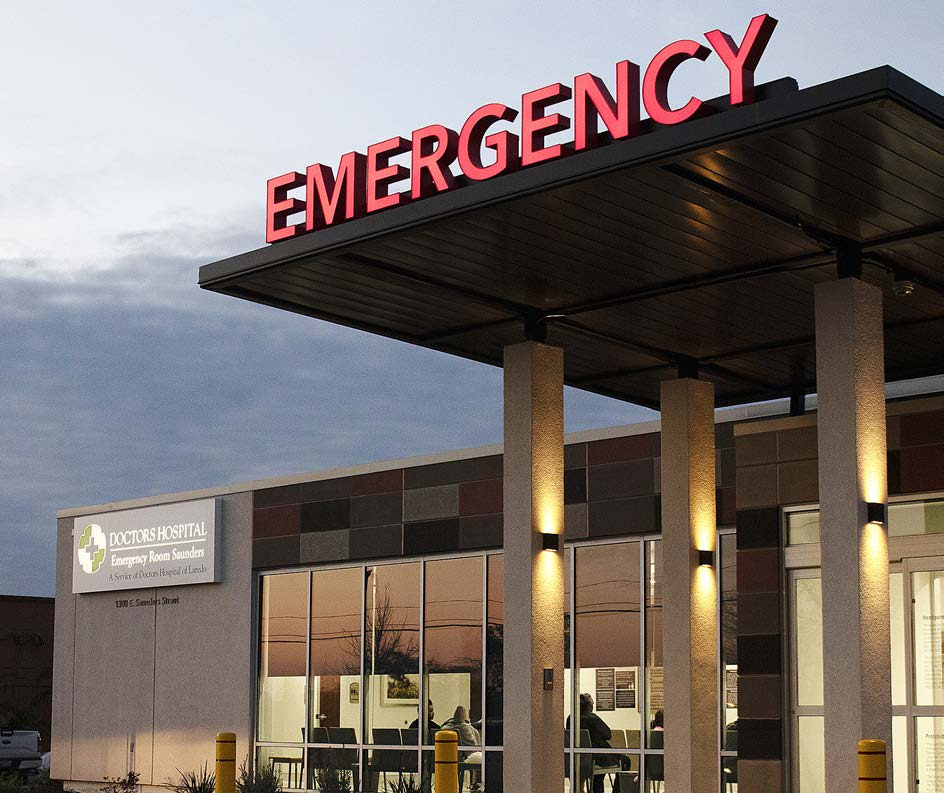 By March 13, The New York Times reported confirmed cases in China reached more than 80,900 infected. The world total reached 143,700 sickened by March 13.
With the virus finally identified, researchers still haven't found a cure, leaving those infected with few options.
Professor Addo-Mensah, who teaches medicinal chemistry at Texas A&M International University, highlighted the complications of finding a cure in due time.
"Companies or scientists in six months or so will come up with medication or vaccinations, but six months is too long. In terms of life without being lost every day, six months is too much," Addo-Mensah said.
As of mid-February the disease spread to more than 27 countries, resulting in 2,100 deaths from complications of the virus. That death toll reached 5,397, including 2,217 outside of main-land China, by March 13, according to The New York Times. At least 122 countries reported cases by March 13.
Although halfway around the world, the disease known as COVID-19 steadily crept into the United States. The number of confirmed U.S. cases remained around 200 or fewer until early March. By March 13, though, The New York Times reports more than 2,100 U.S. cases. As of March 11, WHO declared the coronavirus as a pandemic, or a global outbreak of a disease. Previously, it was classified as an epidemic.
U.S. citizens who traveled across and around China started to test positive for the disease, thus bringing the virus closer to home as they start to get quarantined in the states.
San Antonio became one of the 15 U.S. locations to quarantine infected.
While quarantined, patients get their vital signs and temperature checked about two to three times a day by medical staff in San Antonio. As medical professionals look after these quarantine patients, some residents are concerned about going near the hospitals.
Many in Texas hold mixed reactions to the evacuees returning home with the disease. Some fear they will contract the coronavirus, while others believe it is far from possible.
People online turned their confusion and frustration into memes and even hateful rants about the Chinese government.
The Centers for Disease Control and Prevention, as of March 13, warns against non-essential travel to the following countries: China (80,900 cases), Italy (17,600), Iran (11,300), South Korea (7,900), Spain (4,200), France (3,600), Germany (3,600) and Iceland (100).
Other countries with confirmed cases include: U.S. (2,100 cases), Japan (1,300—which includes 696 from a cruise ship quarantined in Yokohama), U.K. (500), Singapore (200), Canada, Brazil, Israel and Australia (100), India (82), Egypt (80), Russia (45), Argentina (31), Algeria (26), South Africa (24), Mexico (12), New Zealand (5), Nigeria (2) and others with one case.