'For whom the bell tolls': Campus to hold Celebration of Life this month
By David Peralta
Bridge Staff Intern
Published on Monday, May 16, 2022
Continuing the tradition of remembering the lives lost, TAMIU holds another Celebration of Life event this month.
Texas A&M International University scheduled the ceremony for May 23 in the Center for the Fine and Performing Arts.
"Celebration of Life is an event where we honor all alumni and current or retired faculty," Vice President for Institutional Advancement Rosanne Palacios said. "What it is, is we have some very touching readings … and we recite the names [of the person who passed,] followed by a bell."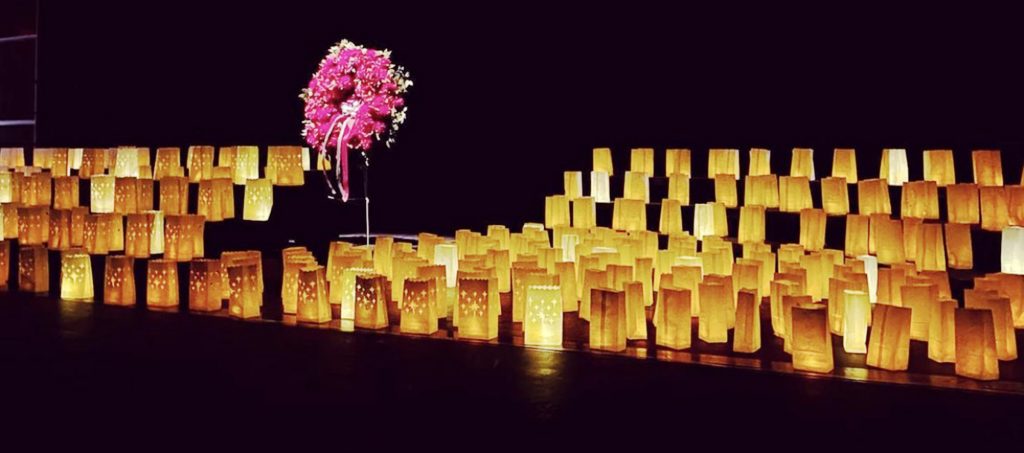 With the passing of alumni, staff and law enforcement, their memories continue on through events like this. It also helps provide closure to those left behind, as well as to recognize the life achievements of those who passed on.
Chief Fructuoso San Miguel III, who served and protected the campus for 12 years, accomplished many achievements at TAMIU. Among them was the recent recognition of TAMIU's Police Department as a Recognized Law Enforcement Agency by the Texas Police Chiefs Association Law Enforcement Recognition Program. The process took almost four years, which started in May 2017, with the award received in 2021.
Faculty who served on campus, such as former TAMIU President Billy F. Cowart, helped push TAMIU toward success.
"Each year, they select poetry that is indeed helpful, and that is indeed comforting to the families," Palacios said.
Organizers expect to remember 62 members of the TAMIU community, listed alphabetically by last name: Don F. Armenta '06, Shryll D. Avaritt '02, Rex Ball, Bettyann A. Baumgartner '82, Herb O. Best Jr. '77, Carlos Cabello Jr. '76, Stephanie D. Camacho '18, Jose E. Canales Jr. '86, Maria E. Carroll, Louis V. Cawley Jr. '76, Ana L. Click '97, Alan R. Collazo '13, President Billy F. Cowart, Arnaldo Elizondo '95, Emeterio Flores '80, Linda L. Galarza '98, Fernando J. Galvan '21, Orlando D. Garcia '93, Margarito Garcia '86, Ricardo A. Garza '16, James P. Geary '72, Maria V. Gomez '73, Maria Ilda Gonzales '04, Ricardo J. Gonzalez '78, Carlos Guerrero '17, Cordelia Gutierrez '90, August W. Herbeck Jr. '82, Maria de la Luz Hernandez '80, Donald R. Hill '94, Sylvia L. Hines '86, Elsa Ibarra-Valdez '78, Martha I. Izquierdo '78, Antonio C. Kazen '71, John P. Kohl, Ret. Major Phillip J. Lane '78 and '80, Kathleen A. Laurel '93, Martha S. Laurel '76 and '85, Ruben Lopez Jr., Juan R. Lozano '92, Elvia C. Maldonado '90, Jesus M. Martinez III '80, Olga Martinez '72, Rosa M. Medina '10, San Juana Medina '85, Selina Morales Lewis '18, Doris E. Pena '98 and '12, Javier B. Pena '07, Aaron Perez '20, Olinda M. Quintanilla '99, William Riggs, Idalia G. Rodriguez '85, Yolanda I. Rodriguez '76 and '85, Carlos G. Rodriguez '78, Chief Fructuoso San Miguel III '92 and '02, Trinidad Sarmiento '88, Juan R. Sauceda '77, Harry W. Stege '02, David R. Stoker '84, Jerry Succa '88, Héctor Villarreal '78, Barbara A. Wherry '03 and Walter L. Winters Jr. '87 and '93.
Individuals or families may contact the Office of the Vice President for Institutional Advancement for any additional information on this event at (956) 326-2171 or email gobeyond@tamiu.edu. Additionally, individuals may also visit the office in the Sue and Radcliffe Killam Library, Suite 260, for more information.