Laredo says goodbye,
honors fallen marine
By Jhoanna Angeles
Social Media Manager
Published Saturday, Sept. 18, 2021
The Laredo community said goodbye to its fallen U.S. Marine hero Lance Corporal David Lee Espinoza on Monday, Sept. 13.
The 20-year-old Lyndon B. Johnson High School graduate, Laredo native and Rio Bravo resident lost his life in the line of duty on Aug. 26 in Afghanistan.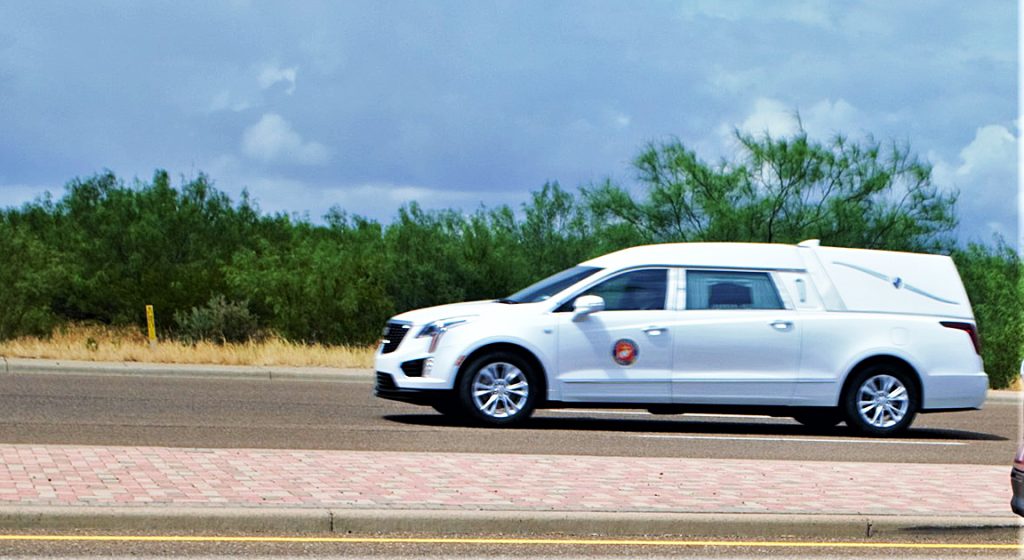 "The tremendous sacrifice will forever be remembered not only by his beloved family but by the nation as a whole," reads his obituary on the Joe Jackson Funeral Chapels website.
Texas A&M International University students gathered as the Military Honors Procession made its way from St. Patrick Catholic Church southbound to LBJ High School, passing campus.
Senior psychology major Isabel DeLeon said the memorial tribute was not an easy thing to attend.
"It's heartbreaking to think about how close this tragedy has hit home, and I'm sure many people here are devastated because almost everyone knows at least one close friend or relative that has served or is currently serving," DeLeon said. "The least we could do as a community is honor the ultimate sacrifice that David has served for our country."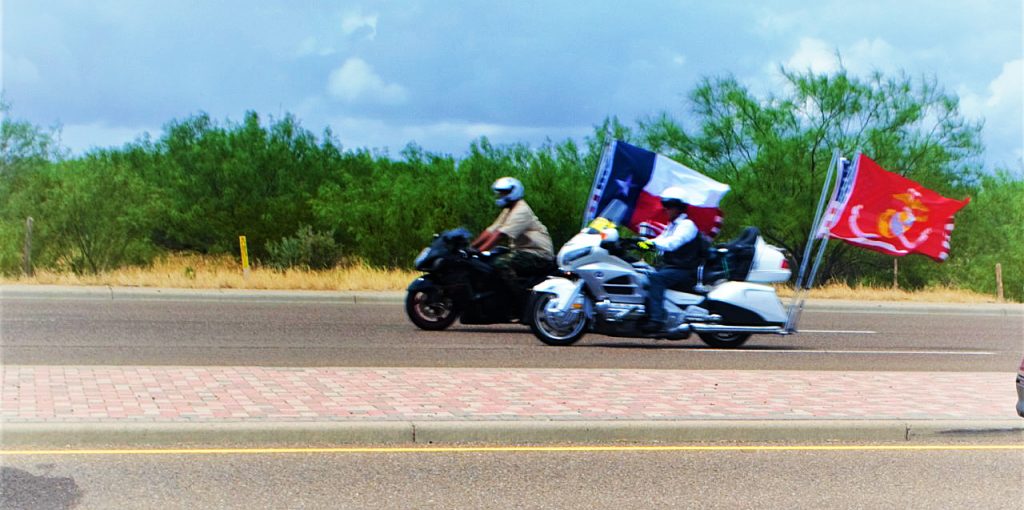 She also said she feels for Espinoza's family.
"My deepest condolences to those that were close to David and especially to his family, [as] I can't imagine what they're currently going through as they grieve such a terrible loss," DeLeon said. "From what I've heard, David was very kind-hearted and caring and I know he would be touched by the uproar that this loss has caused our close-knit community."
Junior business finance major Pablo Salazar also paid tribute to Espinoza during the procession.
"The city of Laredo has done a remarkable job at displaying their honor toward David Lee Espinoza," Salazar said. "Many people knew the fallen marine and according to his peers, he was an accepting soul.
"Being honored and praised at various locations shows huge support toward David's family [and] I hope all the people who gathered around the ceremonies provide enough strength to the city as a whole. David gave his life toward his profession in order to keep those he loved in a safer world."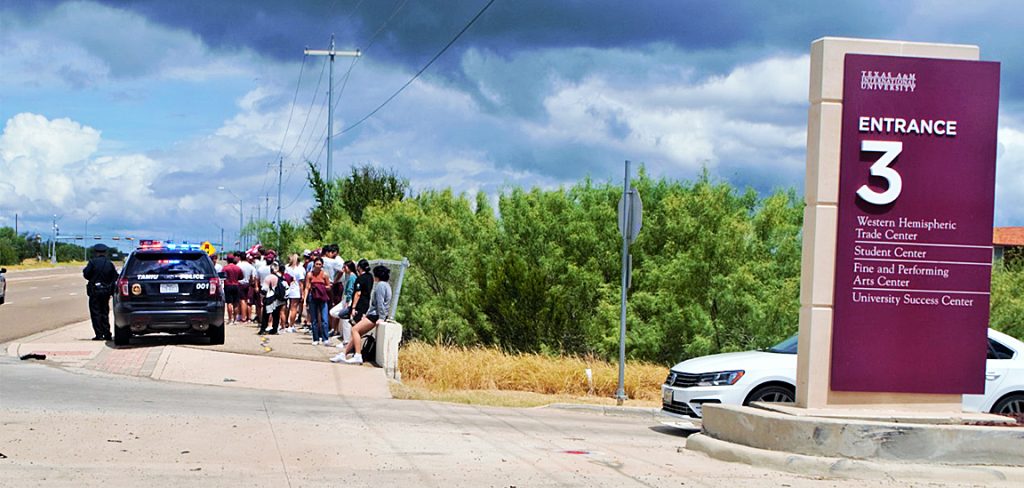 He was one of 13 service members killed in an Islamic State suicide bomb attack as U.S. forces were withdrawing from Afghanistan, outside Kabul's airport, according to Reuters.
Of those, 11 bodies were U.S. marines transported by a military C-17 aircraft to Dover Air Force Base in Delaware, where President Joe Biden and his wife, Jill, Defense Secretary Lloyd Austin and senior military officials looked on the flag-draped cases.
Espinoza was one of the five service members who were just 20 years old.
"To the family and friends of David Lee Espinoza, I give my deepest condolences for their loss. Losing a family [member] is one of the toughest obstacles in life," Salazar said. "There is no way to prepare for such horrific news, nothing but to actually keep pushing forward—may he rest in peace."
Funeral services were held Sunday, Sept. 12, with a mass on Monday, Sept. 13, at St. Patrick Catholic Church. A live stream broadcast was scheduled. The U.S. Marine Corps Honor Guard provided full military honors during the burial at Laredo City Cemetery.
According to the Associated Press, 2,448 U.S. service members were killed from the beginning of the Afghanistan war—which was authorized by Congress on Sept. 18, 2001— through April as U.S. forces sought to go after those responsible for the Sept. 11, 2001, attacks on New York City and the Pentagon in Washington, D.C.