Local barber offers $2 haircuts to college students
By David Gomez Jr.
Editor-in-chief
Published Friday, Sept. 10, 2021
The Barber Education Academy offers $2 haircuts to college students with a valid student ID.
Javier and Wendy Hernandez, owner and administrator of the academy, began this discounted offer in 2019.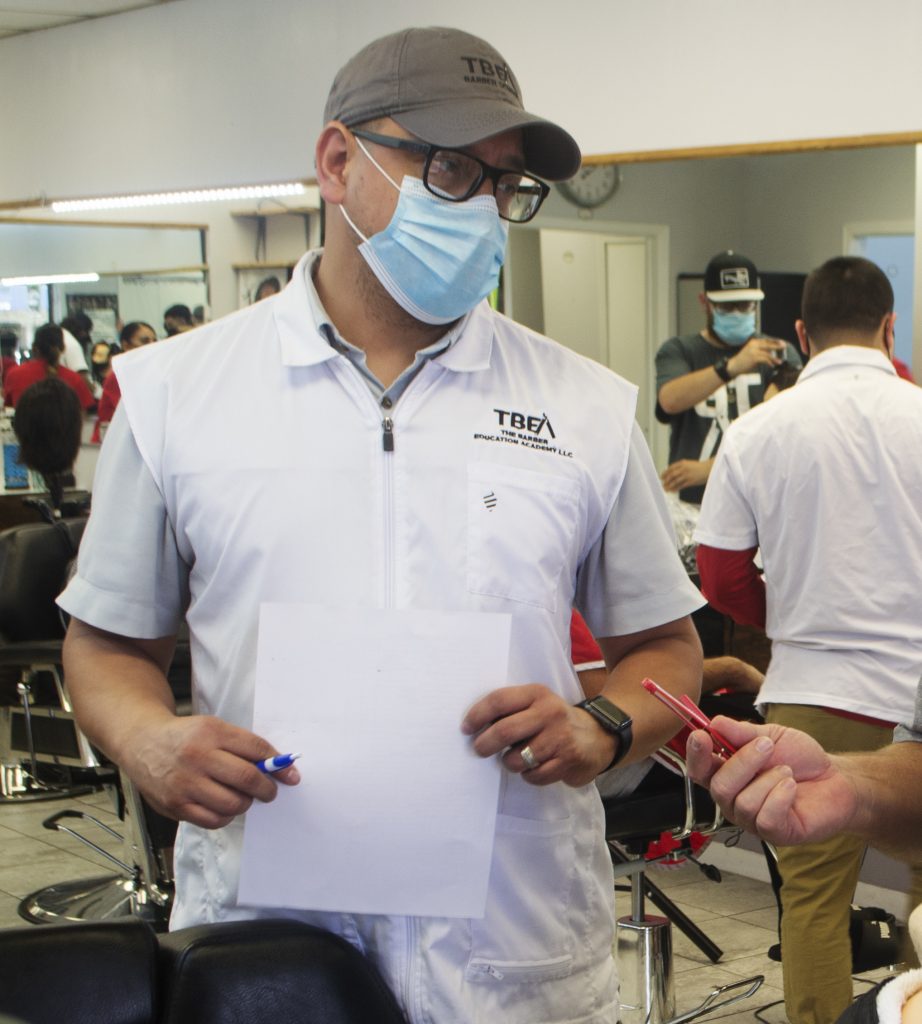 "At first, we would post this on our Facebook page because we do know how expensive it could be when you're in college," Wendy Hernandez said.
The promotion was recently advertised again through the TAMIU Student Network page on the social media platform Facebook on Aug. 23—while simultaneously giving a shoutout to their son, freshman systems engineering major Xavier Hernandez.
"Offering discounted haircuts is a big help, considering us college students are on a tight budget most of the time," Xavier Hernandez said.
Finding an inexpensive haircut at a beauty or barber school is not something new, but at $2 for Texas A&M International University students, as well as Laredo College, few can compare.
"Laredo doesn't know," Javier Hernandez said. "They know about Laredo Beauty College and they know the drill, but they don't specialize in men's haircuts and services. We do.
"We know, if anything, that the basic haircut is the easiest haircut that we can't get wrong. The specialty cuts are what take a little more time."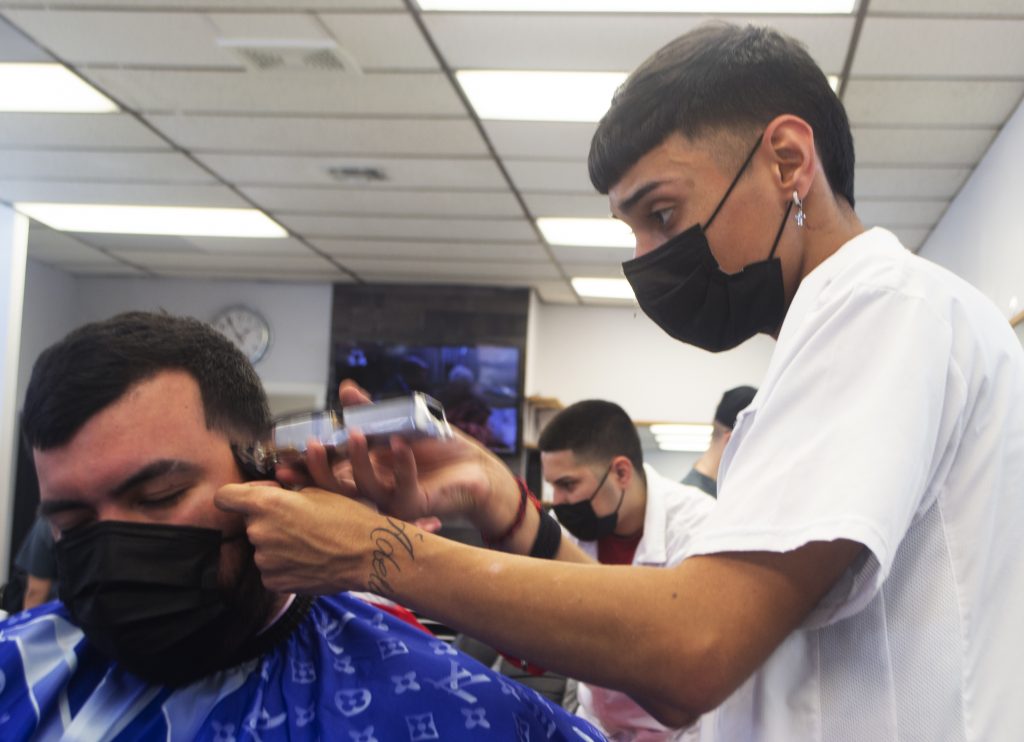 The owners, married with five kids, hold respect for TAMIU since their eldest daughter graduated from TAMIU and went on to work for Microsoft.
They both shared a quick anecdote of how they felt the day they advertised their viral post.
"I got too excited about the first day of classes that in the [original] post, I forgot to put where we're located," Wendy said.
"And she kept telling me, 'Look at all our likes,'" Javier said. "'35 likes, 50 likes, 200 likes,' and I was mad because we were getting all those likes and nobody knew they were supposed to come here.
"She felt a little discouraged afterward and wanted to take the post down, but I said, 'No, just put the address,' and she said, 'No, they're just gonna think we want their business and whatever.'"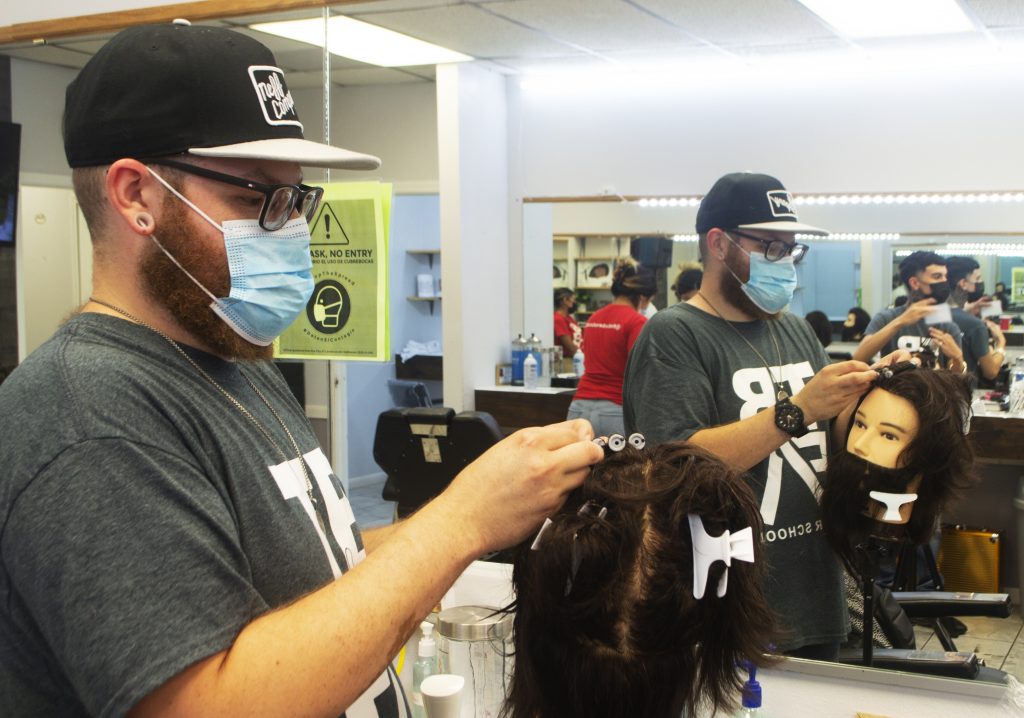 Eventually, she edited the post to include the address without any backlash from the page.
Their academy strives to attain as many customers as possible, due to the need for real-world practice for their students.
"We want our students to get to their journey and that happens when they have customers who are looking for a decent cut, not necessarily a great cut," Javier said. "[Our customers] just want to be of service and be practiced on and I know they are not going to leave with a bad haircut because I won't let them."
The academy's vision, according to their website, is to be recognized as a premier occupational institution where students meet the dynamic employment needs of the barbering industry.
To avoid another accidental omission, the Barber Education Academy, located at 1505 Calle Del Norte #230 Laredo, Texas 78041, operates from 9 a.m. to 4:15 p.m. Mondays through Fridays and 8 a.m. to noon on Saturdays. Service hours run from 10 a.m. to 3 p.m. Tuesdays through Fridays but are closed Sundays and Mondays.