TAMIU commencement returns to in-person
By Mario Lorenzo Lopez
Bridge Staff Writer
Published Monday, May 10, 2021
TAMIU 2020 graduates and this year's graduating class will walk the line. After an unprecedented year with the rise of the COVID-19 pandemic, University administration, together with students, decided to resume in-person commencement.
This year's ceremonies are expected to be unforgettable and unique for many students and their families. It is the first time two years of classes, 2020 and 2021, come together to receive honors.
"It will be extremely different; however, we will try to maintain the same feeling and joy [from] previous ceremonies," Associate Vice President of Student Success Juan Garcia said. "We are going to invite the graduates from last year to join us in this year's ceremonies."
Last year itself, 1,764 students graduated and this year, there are a record of 890 graduation candidates.
Due to safety protocols imposed by the A&M system, City of Laredo and Sames Auto Arena, commencement will be divided into four separate ceremonies, by college. Garcia said each student received four tickets. Commencement will be at 4 p.m. and 7 p.m. this Friday, May 14, and at 10 a.m. and 1 p.m. Saturday, May 15.
Garcia also said some challenges the University faced in the organizing the graduation ceremonies included the pandemic itself.
"There are a lot of things to take into consideration," Garcia said. "We want to make sure everyone feels, and is, safe."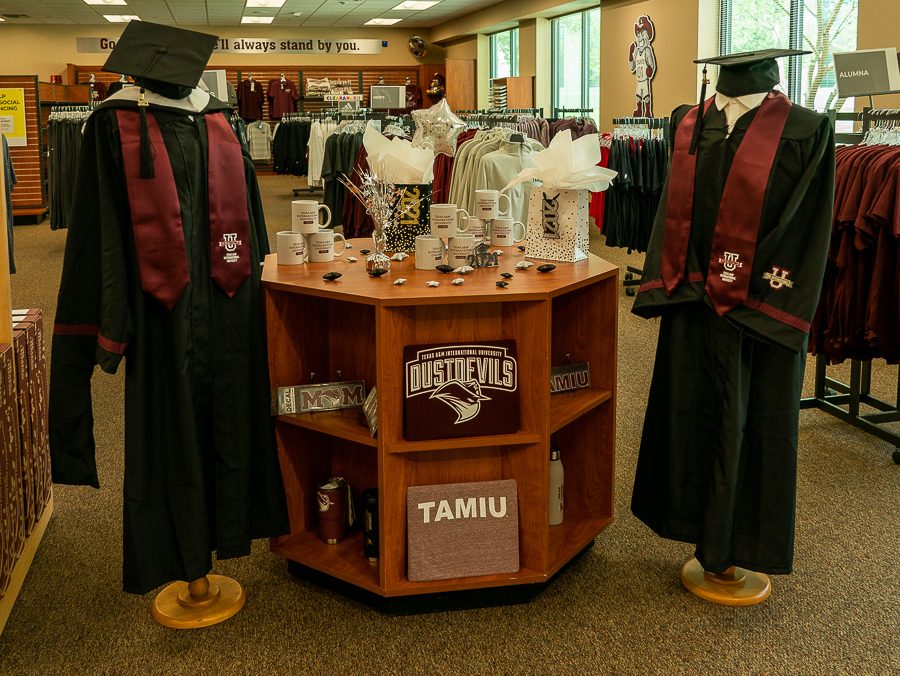 Garcia also said student feedback was important in making a decision on whether to have the graduation ceremony in person. University administration sent out surveys, text messages and e-mails to see if students were interested in participating in this event.
Garcia encourages everyone attending the ceremonies to follow University, local, state and federal safety protocols for an unforgettable event. Garcia also said students should check their e-mails, phones and social media for new information that may occur.