PHOTO GALLERY: Future Dustdevil Car Parade
Photos by Karla De Leon
Bridge Staff Photographer
Published Sunday May 9, 2021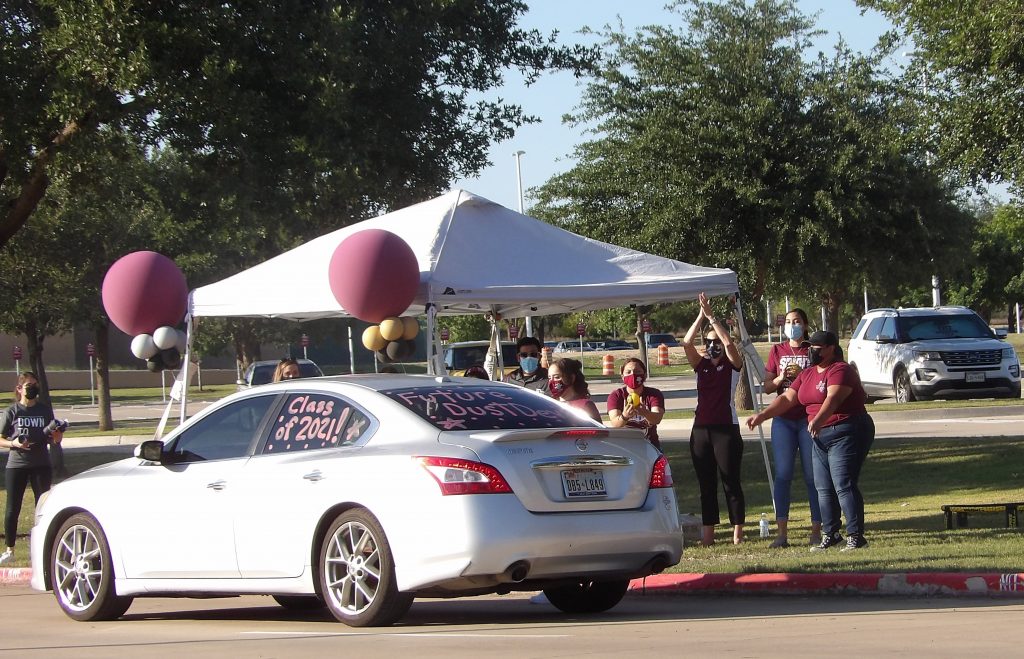 Information from TAMIU Office of Public Relations:
Texas A&M International University's Office of Recruitment and School Relations celebrated the achievements of graduating high school seniors with a Dustdevil-themed car parade on May 6 through the University Loop encircling campus.
The Future Dustdevil Car Parade offered high school seniors a chance to connect with TAMIU staff members who helped guide them through the process of becoming full-fledged Dustdevils. During the parade, individuals drove through the University Loop that encircles campus. Throughout the drive, parade participants were greeted by colorful balloon displays and University staff members who handed out prizes, including T-shirts, spirit swag and food.
Parade participants ended their route at the TAMIU Unfinished Stop. There, they had an opportunity to park in a designated area where University staff members assisted them with questions related to admission, financial aid or registration. Students also had an opportunity to schedule their appointments for campus tours or in-person registration.