EDITORIAL: It's last March all over again
By David Gomez Jr.
Editor-in-chief
Published Friday, March 5, 2021
We exceeded 500,000 U.S. COVID-19 related deaths.
Yet, our Texas Gov. Greg Abbott rescinds the mask mandate.
I want to believe that our government, and governor, are doing what is best for U.S. citizens and Texas residents, but I can no longer support that belief.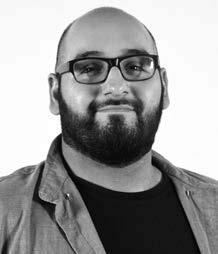 Clearly, this is my perspective of the tragedies that took place due to the negligence and ignorance of others, but there is still a light at the end of the proverbial tunnel.
A vaccine came out not too long ago and so far, the U.S. has been distributing as much as possible in a short time as the Biden administration pledged 150 million vaccinations in 100 days. Yet, they have stated there is still a long way to go.
This brings me back to our governor–who I do not think learned his lesson the first time around. I do not think he remembers crowded hospitals, testing centers and mortuaries. As soon as New York's dead bodies were stored in refrigerated trucks, back in May of 2020, every other state should have taken the pandemic seriously.
Though, I believe, the Texas government went ahead and took it as a sign of weakness from the north. To say things like, "Down here in Texas, we grew up drinking from the water hose, swam in dirty swimming holes and drank sips of our father's liquor." What kind of thinking is that?
Texas, I believe, will become a cautionary tale to the rest of the U.S. with more common sense. And before I get chased down with torches and pitchforks, I understand that Abbott is just giving some liberty back to Texans.
A family with a small business can allow as many customers as they would like at a time, provided that business owner sets their own rules in the establishment. Suppose people could only be in a women's beauty shop with two customers at a time. Well, now she may allow six and hire their old beautician back. That is comprehensible.
What I struggle seeing are the people who will take the governor's mandate at face value and use the excuse, "Well, the governor said I could," while unvaccinated, not wearing a mask and not following local businesses' wishes.
I sure hope to be proven wrong by the same people who helped one another stay warm, and feed each other, back in mid-February. The same type of people took a pallet of water bottles from outside a merchant's store, and then were surprised to see more than $600 in cash slid under the corner store's door. Though, hospitality does not always translate to good manners nowadays.
Congressman Henry Cuellar, D-Texas, had a few words to say about the tragic number of half a million deaths due to COVID-19 just last week. He declared to go back to Congress and help pass Biden's American Rescue Plan. I do not agree with much of Cuellar's proposals or statements, but to get the economy back on track, we must persevere and get as many Texans vaccinated.
Sadly, many tragedies took place on American soil. This one, the coronavirus pandemic, is certainly the most tragic. I say that with certainty because we all know someone who had it or succumbed to it. It is heartbreaking that our country, and its people, have not learned from their mistakes.