Campus food court nearly deserted
By Angela K. Carranza
Bridge Assistant Editor
and by Juan Barrera
Bridge contributing writer
Published Monday, Nov. 23, 2020
What was once filled with life and lively conversations, is now a deserted island filled with limited food options.
For those unaware, Aramark changed its dining hours at the Student Center Food Court and for Starbucks due to the novel coronavirus pandemic. Sue & Radcliffe Killam Library's Starbuck is open from 8 a.m. to 2 p.m., which is shortened from previous semesters when the coffee shop's doors would remain open until late hours.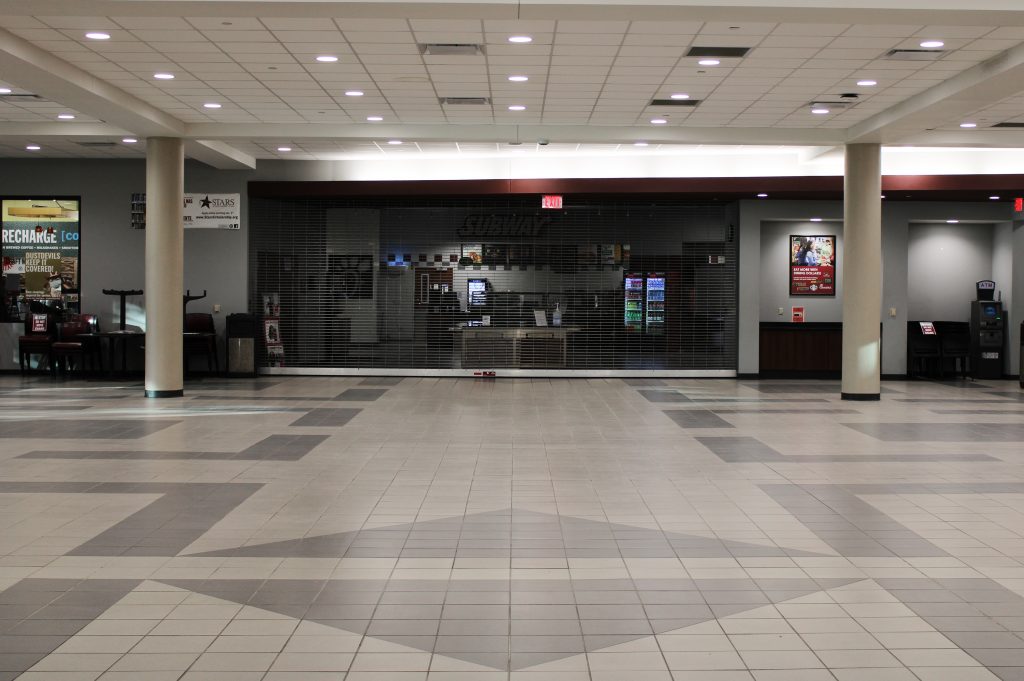 Instead, chairs are piled up and stacked up at both locations, devoid of students and the aroma of coffee grows faint. Young TAMIU scholars frequented the coffee shop for an extra boost of caffeine during and following an all-night study session. This coffee shop used to be an oasis of Java beans and good vibes during the struggling times of midterms, exams and regular class days. Now, it is deserted with barely any caffeine-addicted students in sight.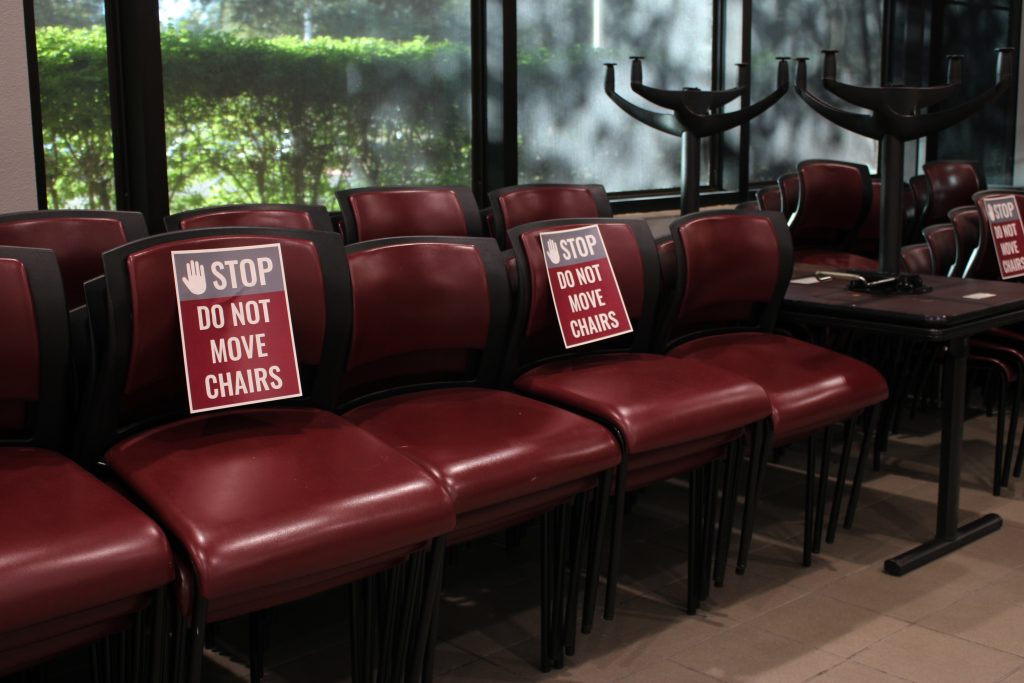 "It's definitely different not having student life on campus," Starbucks employee Maria Jimenez said. "I truly miss it. I remember working before COVID hit … clocking into my shifts, customer lines were endless, cups lined up like crazy.
"The lobby was filled with conversations, laughter, blenders going on nonstop, my coworkers calling out constant drinks. We couldn't even hear our own store music playing; there was so much life … we always kept busy and we got to interact with so many students [who] walked into Starbucks."
For Bene Pizzeria, both locations at Bullock Hall and the Student Center, used to emmenate the aroma of tomato sauce, oregano, sliced pepperoni and baking crust. Now they only fill the nostrils with emptiness. The pizza shops suspended all dine-in opportunities until the Spring 2021 semester.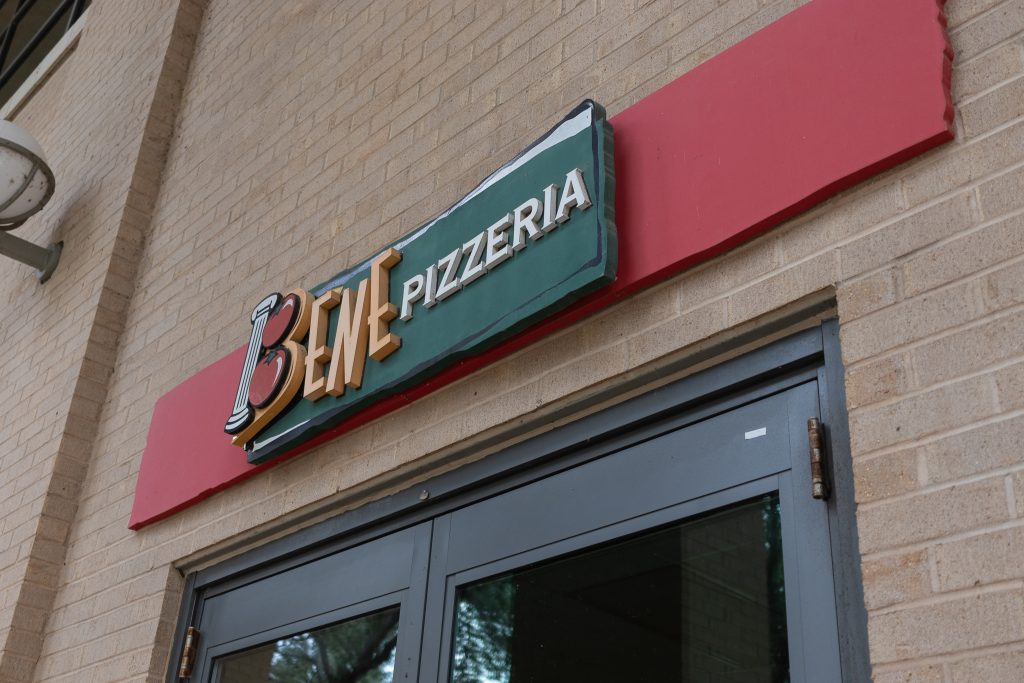 Previously, the food court was open from 7:30 a.m. to 8 p.m. Mondays through Thursdays but those hours reduced to 4 p.m. on those weekdays. Previous Friday hours were 7:30 a.m. to 3 p.m.
In addition to the closing of the pizzarias, Grille Works is also closed until the Spring 2021 semester. Subway and Chick-fil-A remain the only quick-serve locations open in the food court, sometimes referred to as "the pod.". Dusty's Diner operation continues but with changes due to COVID-19 policies.
"Well for one, this wearing of the mask and social distancing has taken its toll on how people interact with one another," Diana Martinez said, "which is why there's not many people around campus and not many customers visiting the pod."
The diner used to be lively with students rushing to and from classes. Students and staff grabbed meals or snacks right before their next commitment.
"As for the flow at the pod, not many students are on campus," Martinez said. "It's been rather slow and, sadly, a boring situation."
The food court existed as the meeting place for students to relax, kick back or just catch up with friends between classes.
Despite the dour look of things, Jiminez believes student life will return and those familiar sounds will once again grace these various congregation spots on campus. In the meantime, she wants to make the best of the situation at hand.
"Work right now is much slower and quieter than usual, so it makes some days a bit boring to be honest," Jiminez said. "But that's just 'cause I'm the type that loves being busy and interacting with customers, plus always having something to do always makes the day go faster.
"But my passion for my work has never gone anywhere. I can have 100 plus students or just five visit the store and my job is still fun for me."
Part of what Jiminez said makes the job fun is being around her coworkers. Recent times affected their working relationships.
"We definitely always keep each other motivated and laughing, here and there, by just being there for each other [on] good and bad days," she said. "Right now, I think because we have more time to interact with each other as coworkers, we've become closer. We converse a bit more than what we would have on a busy, busy day. So we've gotten to learn more about each other as a team and I believe it's made us work better together."