Looking back on Latinx Heritage Month
By Jhoanna Angeles
Bridge Staff Writer
Published on Monday, Nov. 9, 2020
Latinx Heritage Month, also known as Hispanic Heritage Month, is celebrated annually from Sept. 15 to Oct. 15. This event is dedicated primarily to honor the culture and contributions of Hispanics and Latino Americans throughout history, as well as demonstrating the importance of their impact on society.
Information Literacy Librarian Elizabeth DeZouch said, "This [celebration] was established by President [Lyndon B.] Johnson but was extended to last month by President [Ronald] Reagan. [Latinx Heritage Month] begins on Sept. 16 because that is when Mexico got [its] independence from Spain, so it makes sense to begin celebrating on that date."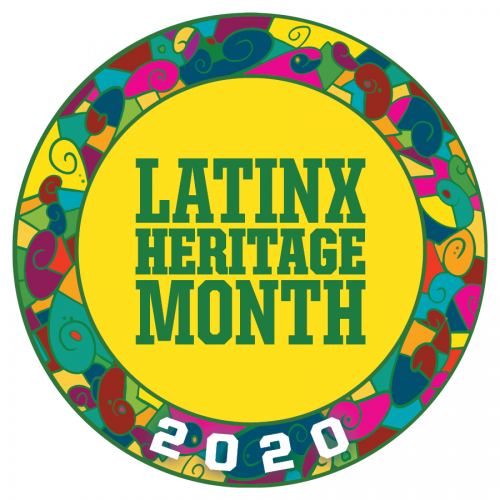 DeZouch's job includes creating workshops for classes about research and helping students one-on-one. She said Hispanic Heritage Month has a rich history.
"It's very important for non-Hispanic people to understand the impact that [Hispanics have] had in our culture, and to society as a whole," DeZouch said. "We need to know that some things about our society are possible because of the work and sacrifices that some people made… but not just any person, Hispanic people…"
She said Latinx Heritage Month is important and people should be knowledgeable about this part of history. She added that she learned about historic icons and their impact on society when she moved to Laredo. She began working one-on-one with students by researching historic topics. She is impressed by how far minorities have come from suffering through segregation, becoming historic icons, and becoming highly important to society.
Junior pre-nursing major Karely Veloz said there is a special meaning behind the "x" in Latinx.
"To my understanding, the 'x' in Latinx is used as a way to remove gender," Veloz said.
She elaborated further on the purpose behind excluding letters such as "a" and "o" for the name of the celebration, which are normally the endings of the words "Latino" or "Latina." She said she believes the "x" in Latinx is important in today's society.
"In Spanish, the plural forms [of a mixed gender group] are automatically denoted to end in 'os,' which makes things masculine," Veloz. "This can feel exclusionary to those [who] don't identify as a man, such as women or non-binary people. Latinx is a way to embrace our origins without assuming gender."
She said it is important to her to have such a thing dedicated to Hispanic people.
"Apart from my love for Oct. 31, I am glad that we have a month to honor and celebrate our culture," Veloz said. "Often, we assimilate into the popular culture and it is easy to lose touch with our roots."