BUSINESSES & VIRUSES: Local business owners adjust to trying times
Korean BBQ keeps same tastes
By David Gomez Jr.
Editor-in-chief
Published Monday, April 27, 2020
[Editor's note: This is the second in a series of stories on local businesses and how they are coping with the COVID-19 pandemic.]
Korean BBQ continues to serve Laredo one meal at a time, despite the coronavirus pandemic's impact on its business.
Owner Carrie Park started the business at the Shiloh location under the name BBQ Park, but since then changed the name to Korean BBQ to avoid confusing potential customers. The restaurant currently sits on Del Mar Boulevard, not far from Alexander High School. The change added new customers, including those from nearby Texas A&M International University.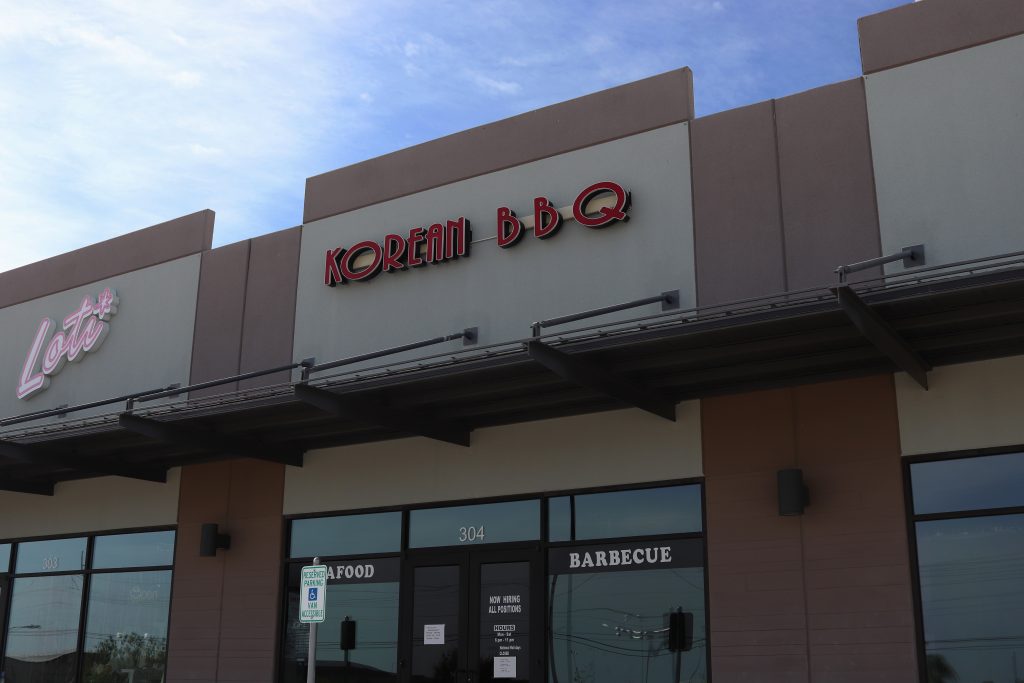 Suddenly, as spring commenced in late March, the U.S. went into self-quarantine and this caused confusion upfront for many. Businesses, especially restaurants, were tackled with the task to remain open, if possible, and feed a hungry nation.
Park said they were ill prepared, but failure was not an option for her.
"Everything seems frozen," Park said in an email to The Bridge. "The government allows us to serve our food with only take-out options and we have to operate our business with minimal staff."
This turn of events put a damper on her business, especially in terms of attracting new customers.
"Not only is our staff minimal, but our profit is diminished," Park added.
As of late April, the staff did not change the menu and the food is prepared the same as before the city ordinances. If anything, they added to it.
"[We've] added a meal box that comes with steamed white rice, choice of meat and three side dishes," Park said in the email. "Something simple, but good enough to cover a full nutritious meal."
She would like to keep the menu as is, for now, for the sake of her regular customers.
"We will continue to serve a freshly prepared menu, as usual, and we are also trying to introduce some new dishes for the future," Park emailed.
Korean BBQ's business hangs in the balance for now, but the owner knows they are not the only ones feeling the pressure of possibly losing a restaurant.
"Not only us, but everyone is having a hard time because of the pandemic," Park emailed. "We hope everyone will get through it and will get back to our normal life soon."
For the time being, Korean BBQ remains open for hungry customers willing to give their taste buds a change of pace.
Park emailed, "We appreciate all of our customers who have always supported and continue to encourage us."