This article originally appeared in the February 2016 print edition.
Story and photos by Iris Vasquez Guerrero
Imagine a ballroom filled with hundreds of boxes of comics, every kind of action figure, and even some stuffed My Little Ponys.  That is what got underway the last weekend in January here on campus.  The South Texas Collectors Expo was held Saturday January 30th, and Sunday January 31s, 2016.
The event was held in the TAMIU Student Center and attracted many attendees from all over Texas.  Some of the actors who were available for photo ops and autographs included Margot Kidder, who played Lois Lane in Superman and Superman II, Ernie Hudson, who is best known for his role as Winston from Ghostbusters.  But the man who most of us attending were there to see was Billy Dee Williams, or as I like to see him, Lando Calrissian from Star Wars: Episodes V and VI.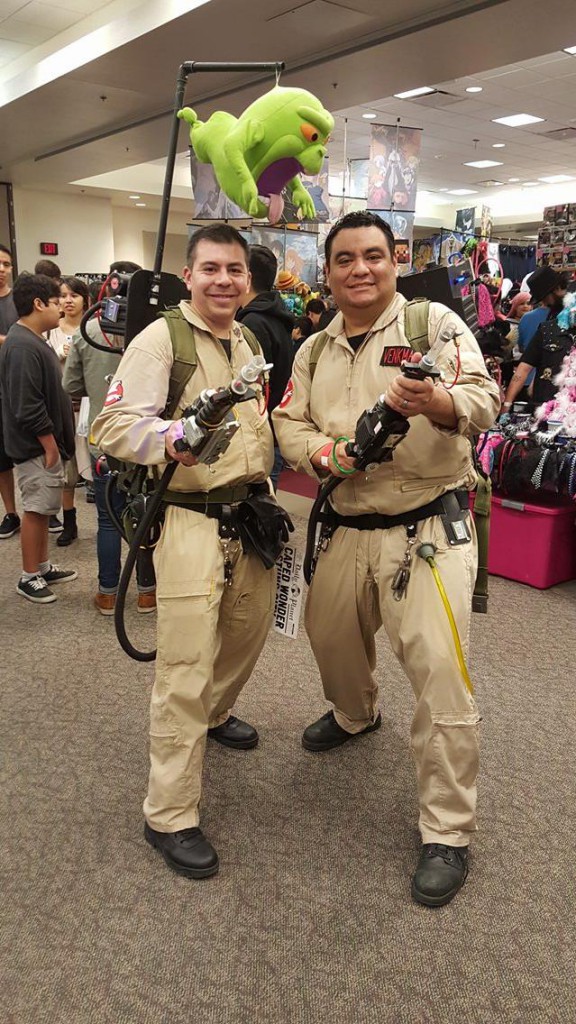 Once the doors opened to the show floor, mountains of comics, shirts, action figures and more took center stage.  If you eyed that Sailor Moon plush, so did I.  The majority of the stands were there to sell their collectibles, or even homemade crafts like buttons or headwear.  Ricks Comic Crypt had an impressive amount of comics to choose from, with I think the biggest display at the show.
Additional booths outside the ballroom area included comic book artists displaying their art, and selling prints that included their autograph.  My favorite are always the personal sketches because it is so fascinating how a work of art can be completed in just a short time.
Cosplay was present at the event, as was a great sign outside that read "Cosplay is Not Consent".  I found that reassuring and appreciated the organizers for including it.  I was not in costume, but I did sport my Aladdin printed dress to show my love of Disney.  My favorites from my attendance Saturday were a trio that included Rey, Han Solo, and a Jedi which were portrayed by Amy Gutierrez, Kevin Hernandez, and Isaac Gutierrez. Another favorite was a lovely Sailor Pluto done by Stephanie Alvarez.
I missed out on the cosplay competition, which from the photos on Facebook looks like it was a blast, but I will make sure to catch it the next time it comes to TAMIU.  I am bummed that I didn't get to see all the characters in action so it is a must on my to-do list.
Lastly, being so close to the different food options and being able to grab a bitewas nice because I was able to grab a taco before heading to see the booths, and eat some Subway after I was done.  I am all about that munching life, so it was nice to have some good eats nearby.
It was a nice way to spend a Saturday in Laredo, and a nice start to the rest of the WBCA festivities to come.