By Catherine Geissler
It is no secret to Laredoans that our city's reputation has been tainted by negative national and international reporting focused on gang violence, drug scandals and other stories that mainstream media loves to overexpose. Underneath these fabrications, scandalized news reports and even exploitation from the entertainment industry is a very unique culture, rich in its own culinary fusions, film, music, academic and other components to Laredo that makes it truly one of kind.

Court Reports from a 2007 Final Environmental Impact Statement show how prominent officials in Laredo have been planning on overshadowing the stained public image by focusing on expanding both Laredo Community College (LCC) and TAMIU. What makes these statements so profound is the fact that it is an excerpt from a proposed contractor-owned/contractor-operated Detention Facility for Laredo, Texas.

Dr. Michael Yoder, director of Master of Science in Community Economic Development (MSCED) and former TAMIU geography professor, protested the building of the detention center.
"I am a part of a sizeable and growing group of faculty members in Laredo's higher education community who are adamantly opposed to the creation of a huge private prison of the kind being proposed," said Yoder. "This private super jail would not only be expensive to the taxpayers of Webb County, but it would have a negative impact on our community's image."
Yoder went on to explain how funding should be directed towards academic pursuits and expansion of facilities that would better improve Laredo's community and reputation.

"Both Texas A&M International University and Laredo Community College are proud of our new facilities: Beautiful new buildings at TAMIU, new buildings on the LCC Campus, a beautiful LCC branch campus in south Laredo. State of the art amenities on these campuses place us in a very good position to attract high-tech economic opportunities here that would improve the quality of life and put Laredo and Webb County on the map in a positive way," said Yoder.

TAMIU has marked 2016 as the year of expansion. Multiple projects are underway as a part of a master plan to put TAMIU and Laredo on the map. After students petitioned for a larger, better equipped recreation center costing $3.9 million dollars to expand, the campus will be also be adding to its map the largest classroom addition to TAMIU has seen since joining the A&M system in 1989.

This new addition to TAMIU's 300-acre campus will be called 'The Academic Building' where its purpose is to help programs within the science and engineering fields to grow, offering students attending elective or in-major courses a grander opportunity to excel within these subjects. Centralizing these programs into one building may give way to a tighter-knit science and engineering community by providing a hub where both students and professors can interact with the proper tools, and space to prosper.

"The 120,000 square-foot facility will house TAMIU's growing engineering and science programs as well as provide critical learning and laboratory space," Arenaz said, "It will allow us to expand higher education accessibility to an even greater number of students and also increase offerings in critical STEM fields."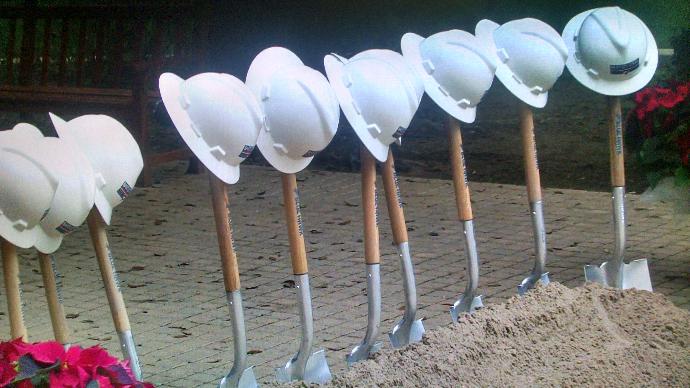 It is not only the science and engineering students that will be extended the privilege of this new grand facility, it will also provide courses for gifted high school students to participate in university-level courses that are highly focused in Science, Technology and Engineering. It will also expand TAMIU's competitive nursing programs, drawing even more competitive students to apply knowing that they will be offered top of the line instruction and tools to apply their studies to.

"We will be able to accommodate larger classes with this building and its teaching laboratories will be able to meet the growing demand in STEM and nursing fields," he said.
The new building will also provide larger lecture halls and additional laboratory space, thus addressing rapid growth, Arenaz said.
The building's construction comes at the cost of a reported $70.2 million dollar that is funded by the Texas Legislature, exceeding its initial budget cost at $62 million. TAMIU contracted EYP Architects and Bartlett Cocke General Contractors to design and construct the new academic building.

Another piece to the expansion project occurring on TAMIU grounds that deserves recognition is the Athletic Field Master Plan.
According to Frank Architects INC, the project relocates the university's athletic fields to the Northeast side of the campus allowing future academic building growth to the south. The athletic master plan includes a new convocation/kinesiology building centered around a tennis center, soccer stadium complex, and baseball/softball fields as well as additional site improvements and parking.

To the excitement of the many commuters to TAMIU, University Parking has been and will continue to expand by adding 180 parking spaced that are located on the campus' south side near the Senator Judith Zaffarini Student Success Center.

The groundbreaking ceremony for the New Academic Building was held Friday, Dec. 16.

For more information, please contact the Office of Public Relations, Marketing and Information Services at 326.2180, email prmis@tamiu.edu or visit offices located in the Sue and Radcliffe Killam Library, room 268.